C'mon twitter people, you are liming up zombie lemmings marching off the cliff. I see a stream of people in my stream tweeting something from a site boasting that they were in twitter before @Oprah.
Monkey see, monkey click, monkey tweet.
So there is a simple box on the site http://herebeforeoprah.com. In theory, you enter your twitter name, it does not complex communication with the twitter API and returns an appropriate response.
C;mon people think a bit more critically before transforming into a twittering meme-bot.
Play this out with me.
how about if we try someone who hopefully obviously is not on twitter, say: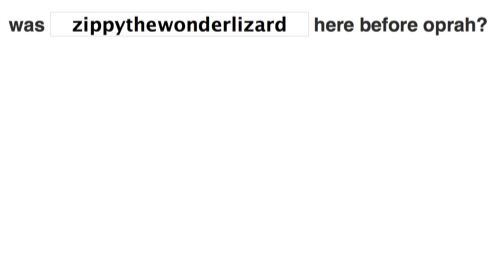 I am so sure that Zippy The Wonder Lizard was on twitter long before Oprah, right? It is so logical…. let's press ENTER: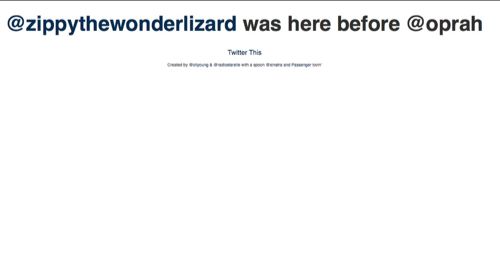 OMG, Zippy was such a pioneer. An early twitterati, not just someone who gets in line behind the sheep.
Except….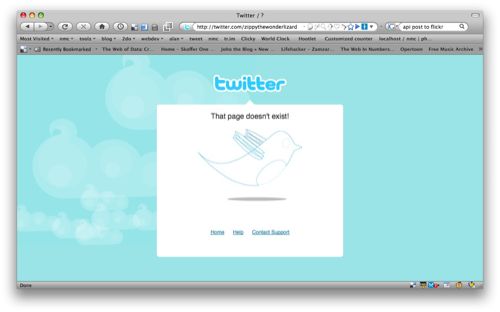 Of course there is no http://twiter.com/zippythewonderlizard (well until I publish this and some wise arse, probably in a central Canadian province or central Virginia small town, will register that account).
But geez-o-pease Wally, think before you tweet.