It seems as easy as Spot.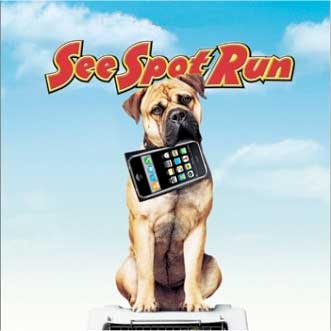 I was playing around with blip.fm and had the eye brow arching experience of seeing media jump around the net. I see people blip in twitter, and I made an account a while ago, but barely dip in. It's more or less like being your own DJ in a place that is kind of like twitter for music.
You use the search box to find a song and if it is found, you can "blip it" meaning, the music starts playing (I have no idea where the music files are but they must be legal, right?), and your selection goes on the blip stream with every one else.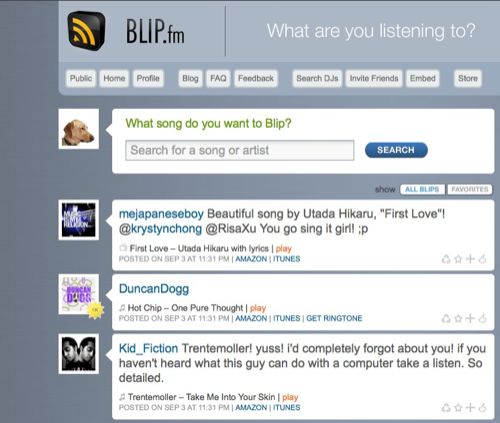 So I was in a rockin mood and looked for the great Irish rocker Rory Gallagher (bingo!) and better, one of my favorite songs of his, "Bought and Sold". So I can hear the song. But watch what happened as I tell it in pictures and links, because my blip.fm account is connected to my twitter….
So here it is close captioned…
Twtbox seems to take songs tweeted to it and plays them live, so it is like a live Jukebox- fueled by tweets about music.
This was all automatic, and the media (a song or reference to) jumped fluidly from site to site. There was something magical in that,
Both Twtbox and the live streams you can listen flow in to blip.fm can be left to just play, and expose you to new music.
But for me, the serendipitous cascade that moved Rory's song from one realm to the next… is heady stuff. Sit back
I hope you are feeling at home and relaxed and.. hope you feel like it's a club, because that's the way it feels up here. And we're… gonna keep on playin' a little bit more. I hope you're gonna enjoy it (rips a riff on that Sunburst Strat…)
The post "See Media Flow" was originally cracked open and scrambled from a rotten egg at CogDogBlog (http://cogdogblog.com/2009/09/see-media-flow/) on September 4, 2009.