Hey kids, do you know what tomorrow is (well it already is in New Zealand, those futurists).
Yes, it is October 6. What's special about that?
October 6… is 10/6 meaning a day to celebrate ds106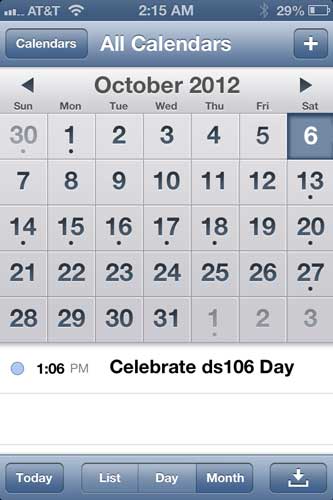 So tomorrow, your make a photo showing your 106ness, maybe you in your kickstarter t-shirt or make something that says 106 – hey there is an assignment for that! Heck do it at 1:06 am or pm. Uplaod your photos to flickr and tag them "106day" yep, that's the number. Go on ds106radio. Get your friend, mother, dog to start a ds106 blog.
Need more ideas? I have almost 160 of 'em (I passed 106 and while ago)
It's our day.