cc licensed ( BY NC ND ) flickr photo shared by sharyn morrow
Will the open connected web as we once knew it be some quaint artifact we will only peer at as we swipe through apps on our mobile devices? Probably not. But still…
I was enamored by a nifty technology from Wibbitz that took the content of an RSS feed and rendered it as a video, and it was dynamic- check it out (while it still works). In the inbox today… they are casting off this technology to package it as an iPhone app: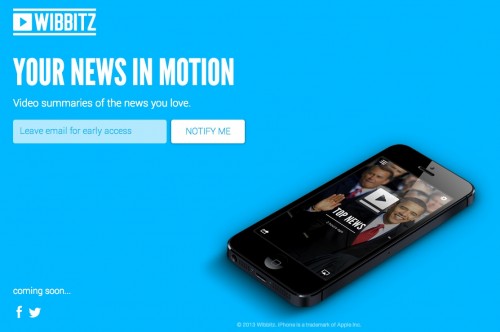 Hi there!

First of all we wanted to thank you for using Wibbitz and for all the great feedback that you've sent us over the past few months. We took it all into consideration and worked hard on improving our technology.

After reaching over 17M videos viewed per month and over 50K sites that are using the Wibbitz technology we understood that people most like to watch video summaries while their on-the-go.

As you know reading long articles on your mobile device is a difficult task, that's why we'll soon be releasing the Wibbitz iPhone app to allow anyone to watch all the news they want with a single tap.

As a result we will soon be pulling the plug on our previous service in the next couple of days and will notify you as soon as the app is available on the app store.

We invite you to stay up-to-date on the latest news and become a partner publisher for our new and exciting mobile offering.

Follow us @wibbitz to stay tuned for more!

Cheers,
The Wibbitz Team
"We will soon be pulling the plug on our previous service" seems to be more the norm. A few years ago a start up tech's hopes might be to be bought by Google, now it is to get a toe hold, yank the content, and wrap it in an app.
The irony is they like will still be using the web open standard of RSS to package web content inside a shiny closed box. Nicely done. Each time this happens Tim Berners-Lee's cat cries out in pain, stop hurting the cat.
What is a web when we weave things and then remove them? A ragged tattered fabric. What happens when we say yes to wanting "to watch video summaries while their on-the-go" (Wibbitz, I shall ignore your grammar faux pas, I have more typos then you). I did a screen capture of the Wibbitz functionality, cause they are going to pull the plug on it.

cc licensed ( BY NC ) flickr photo shared by lesley middlemass
The web is unraveling in front of your eyes, can you not see it? I'll just end up that lonely old guy in the park, muttering to himself about that open web thing which society knows no more.
Are you even listening? I'll I see is your face planted in your phone.