My colleague Brian Lamb at Thompson Rivers University contacted me about building this web site, to put into play the Feed WordPress syndication architecture I had previous done on sites like ds106 and ETMOOC.
As conceived by Ashok Mathur, Art+Reconciliation was designed to address a timely issue in Canada and its history of residential schools:
"Art+Reconciliation," is a MOOC that addresses how artistic practices can engage in questions of reconciliation, most particularly in the Canadian context of residential schools and the associated and ongoing Truth and Reconciliation Commission. As part of our process we explored the history of the residential school system in Canada, discussed strategies of creating and increasing an awareness of Indigenous practices and histories from Aboriginal and non-Aboriginal perspectives, engaged in a critical inquiry of the Truth and Reconciliation Commission on Indian Residential Schools, and all the while thought through how artistic media can be a driving force in this articulation. Our 'course' began July 15, 2013 and the first segment, incorporating the 'Reconsidering Reconciliation' arts residency in Kamloops, ran til Aug 31.

The second phase ran through to Sept 30, 2013, with a rolling registration and sign up for this RMOOC so participants could receive our updates. There were various manners by which viewers could partake, explained in the how to participate in this site via social media and tools we built that allowed various forms of contribution to the experience.
The following year, the site was used for a an Intensive Indigenous Summer Program at the University of British Columbia, Okanagan campus.
This site was designed to syndicate in to a series of "hubs" blog posts, photos from flickr and instagram, and tweets tagged #rmooc, all collected under a syndication flow. In addition, this was a first site where I added what we called a "Dispatch" using the JetPack plugin feature to post by Email.
A set of pages were set up to describe how people could participate via any of the hubs.
The site is a customized version of the Graph Paper Press Lite F8 theme and deploying the Feed WordPress plugin to power the syndication. I made significant improvements to the archive layouts to accommodate the syndicated content, to display tweets in native twitter form, and to provide a splash front page.
Related Posts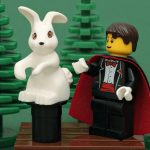 Feed WordPress 101: Some Feed Magic
(7/24/2014)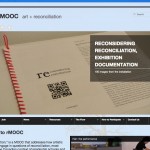 Building the RMOOC Site, Syndication and All
(8/20/2013)