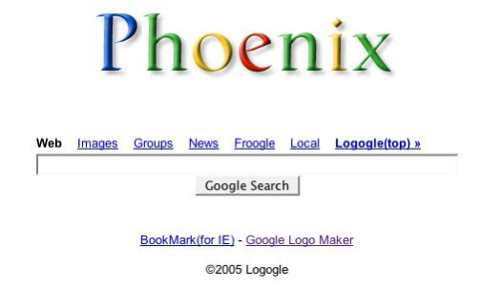 Guess who's coming to town? Do you think they need a map? Can we expect future logos with cacti, gila monsters, and javelina? Will they take the company tubing down the Salt River? Can they handle the hot stuff from Los Dos Molinos? Will they check out Zoo Lights? After dowing some Killer Chili they stick their dollar bills to the walls of the restaurant at Tortilla Flat? Will they flip through the used CDs and find the best local and indies music at Zia's?
So many things to search for here…
The post "Phoenix Googleplex" was originally squeezed out of the bottom of an old rusted tube of toothpaste at CogDogBlog (http://cogdogblog.com/2005/10/phoenix-googleplex/) on October 13, 2005.