I hear a strangle garbling noise as twitter eats yet another tweet.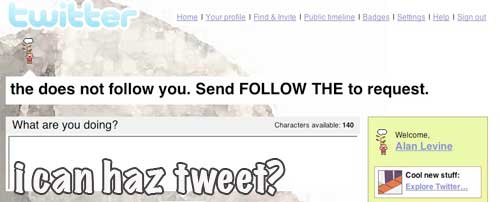 the does not follow you. Send FOLLOW THE to request.
Oh, yes, that makes sense now.
The post "Twitter Haz Cheezburger" was originally squeezed out of the bottom of an old rusted tube of toothpaste at CogDogBlog (http://cogdogblog.com/2007/09/twitter-haz-cheezburger/) on September 12, 2007.