Language translation via Babelfish? That is soooooo Web 1.0.
Check out Polly Glotta, the text to speech language translator: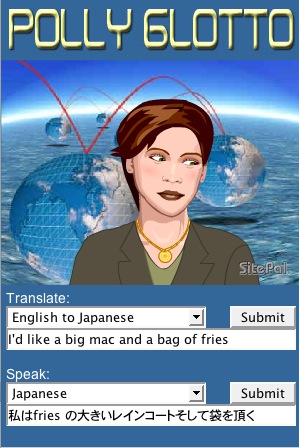 You type a phrase in the top form, select a language translation pair (English to Dutch, French to Italian, etc). Polly not only translate the text of the phrase, she also speaks it out loud! She's quite a gal, that polly.
Wow 2.0.
Tip of the cog dog blog hat to RsearchBuzz