I still cock my head sideways, stare at Technorati, and wonder, just what the bleep does it do?
Watching this blog's ego feed, weeks went by and none of the "new" lights came up in my RSS reader. Then, some start dribbling in, but a few links are ones I had seen weeks ago, and some pop up again and again as new 4 days in a row.
Then come the interesting links to sites that I can smell have no relationship– these pop on and off, hopefully as they are being sprayed with hot pepper: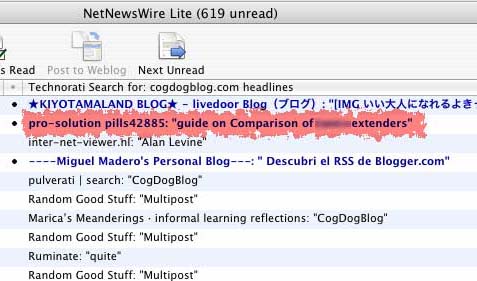 The title for the item extended is left for the reader's imagination. This was replaced an hour later with: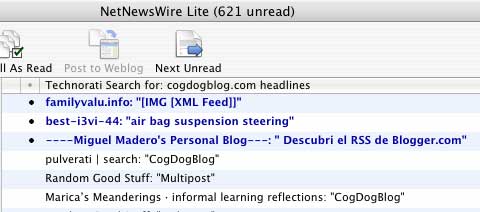 So my best guess is that Technorati is some sort of random link accumulator.