No, the title is not a bad TSA joke (are there any good ones?), but a lovingly statement of joy for yet another cool photo tool. Piclens has been around a while but only for Safari on Max OS X, but now it works as an extension for Firefox on Mac or Windows.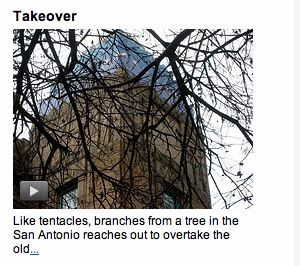 Piclens turns web pages from many photo services (flickr, Picassa, Facebook, MySpace, and more) into a stunning slide show, like iPhoto in a cool black turtleneck sweater. If you are on a site it supports (Flickr, Picassa, Photobucket, facebook, many more), a small triangle appears on a mouseover of an image.
When you click the triangle, the image (and all linked images from the page) appear in a slideshow format:
And a grid on the bottom lets you swing in more sets of images if you have a lot. When you click a single image, you can examine it in more detail: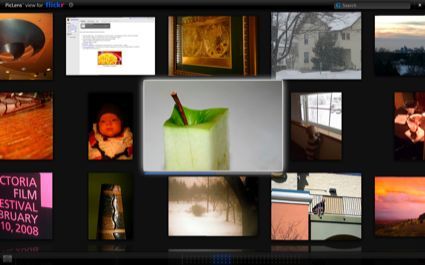 or double click to load a slide show, with the desalting present, to launch into a linear slide show. Could turn any flickr set, tag set, into a cool slide show, and one that you could access in either linear or non linear fashion. Might be coming to a presentation screen near you soon.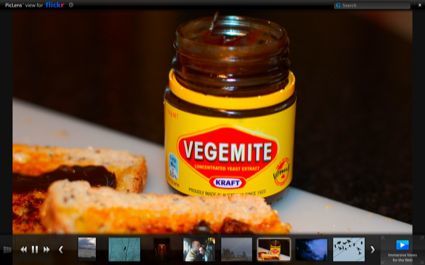 Piclens is sweet, yes even more sweet than Vegemite (oaky that is not a compliment, but Piclens is very cool)!