cc licensed ( BY NC SA ) flickr photo shared by Since EBCDIC
Move along.
I thought this course would be The One.
The One I Finished.
It's not the course's fault at all, it's all PEBKAC.
I was eager to dive into the P2PU course Play With Your Music:
"Play With Your Music" is a free, 6-week online course where you'll make 3-5 songs of your very own, using the newest tools on the web. You'll learn the in's and out's of audio production, while working with music you already know and love. Anyone with an interest in making music is welcome, and all you need is a computer and a browser.
The course is now in week 5. I have not gotten much further than Tuesday of week 2.
I'll leave the excuses out.
There's a lot to like about the course design, the Mechanical MOOC method (so worth reading the report by P2PU) where participants are grouped into cohorts.
The curriculum is reasonably designed with a good balance of short videos to listen to but also directed creative activities. The topic is one I was motivated (or so I thought) to take on as a challenge, occupying what I have learned is the Csikszentmihalyi-an "flow" channel.
I was curious to learn how to use Soundation.
A first mistake I made was setting up my Gmail to move all messages from the course and my group to a label– there were a lot of messages coming in from the group and Google+ (BTW the plus stands for "more email notifications") (much more)… and oops, it was week 3 when I realized I had not seen any messages. Because duh, I had moved them out of my mailbox. IN the future I might use the filter for the group communication, but not the course announcements.
In week 3, I thought I could rapid catch up, and set out to do the past work… I even set up a tumblr for my stuff.
And day after day, I managed to say, I will do it tomorrow.
And at this point, well, its just not worth it to rush through the course to try and get the experience.
I suck as an open student. Truly.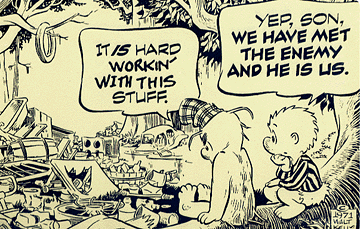 There is a question I have (meaning no real answer) — what is sacred about the weekly schedule? Is there something to a … a…. I looked for the name of something that occurs every seven days (septennial for days?) and look what Google gave me? (Google, I do not understand your algorithm at all)

But why, in an open course, not tied to an institution, semester schedule, are course planned on the 7 day cycle? There is of course a balance, you stretch things out too long and the pace is slow, or distractible excuse making slobs like me can make excuses on a bi-weekly schedule too.
Still– why is the treadmill of an open course tied to the rhythm of a traditional school schedule? That was one (of many) admirable aspect of the ETMOOC Alec Couros ran last year— its schedule was a 2 week cycle.
That is a question I am thinking too for the now maybe ending Headless ds106 we set up, where we pretty much wore out the active participants from the first half. The pace of it is insane, and there is no reason to tie it to the 7 day cycle, is there?
One of the grand successes has been the version of this ds106 experience Rochelle Lockridge has been running inside the 3M corporate firewall (if all goes well a presentation and paper might be coming out of a 2014 open thingie conference). Her plans for the future are to let loose of the rapid pace, and turn it into a monthly cycle of topics.
This is another blog post coming soon to a space near here, some reflections on the headless ds106.
But I have my questions still about the rapid semesterly pacing of courses being a factor in people lapsing who sign up freely for an open learning experience. Maybe the magic cycle is Biblically inspired.
Again, I am my own sole source of ships floundering.
What can I do?
Maybe I will roll up my sleeves and try again January 15. It's a whole new year. Maybe I will be different.
YAOOCS