Originally published by me at Alan Levine – Get CC Certified (see it there)
We have a lot of changes "under the hood" here as well as some new graphic identity for the certificates developed for a "Hack the Cred" presentation by Paul Stacey and Creative Commoners at the recent Open Education Global conference.
Now on the front of the site, the project news is pushed down a bit, to make room for navigation links to the preview version of content for the Creative Commons Core Certification as well as the specialty ones for Library, Education, and Government: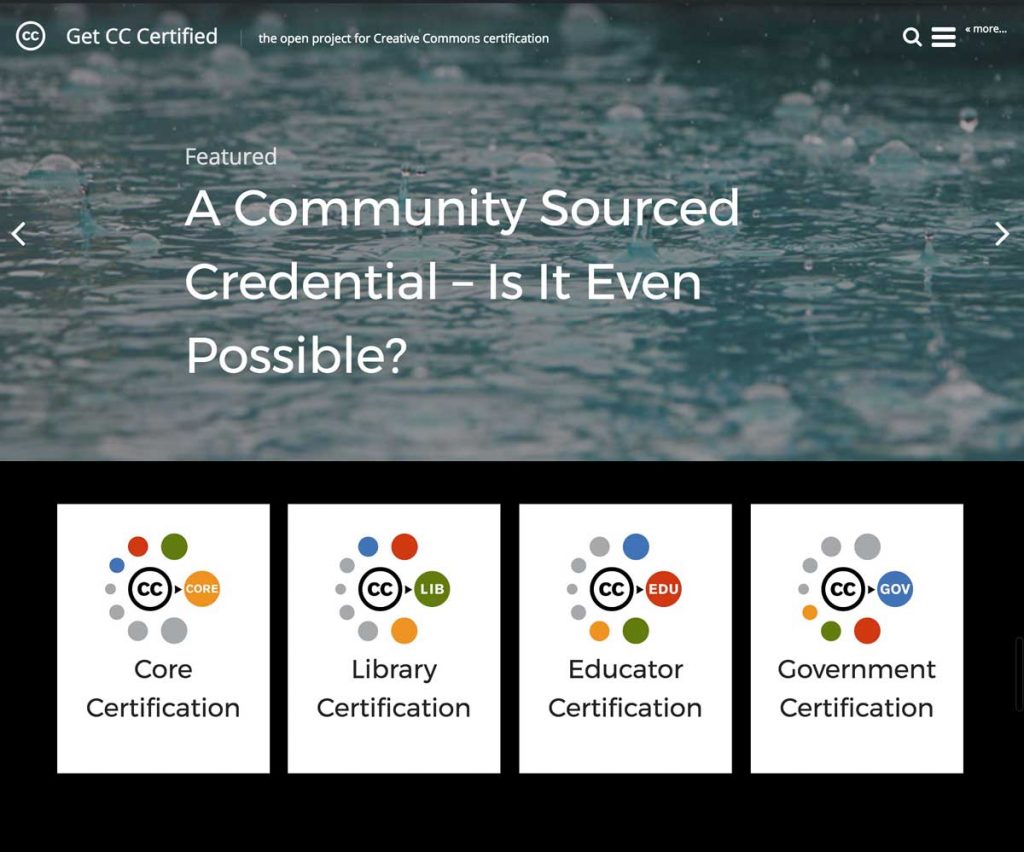 what has changed under the hood of this WordPress site is its conversion to multisite, so while those links above look like they are all part of the same site, they are actually each a standalone WordPress site.
What this will mean, in the future, is an easy way for us to perhaps host different versions and specialties. With a plugin, we can clone an existing site in one click, and then give editing access to different individuals to customize a certificate. There is a bit more to discuss at a technical level (next post) and the new way the content can be directly updated from our GitHub content base.
And you also see a preview of a new graphic look created for the project by Byan Mathers.
---
Featured Image: "New CC Certificates 'orbits' logo" by @bryanMMathers licensed under CC BY-ND