Don't let people tease you for wearing jorts, they are just a useful pair of shorts, expanding the life of their predecessors.
And they are also now supported by the SPLOTbox theme, not necessarily the greatest improvement to my wordpress theme stable, but worth doing. Especially because it came from a happy user of SPLOTbox, Suzanne from Lansing Community College who puts the theme to great use as Starscapes, a showcase of student creativity and innovation projects at LCC.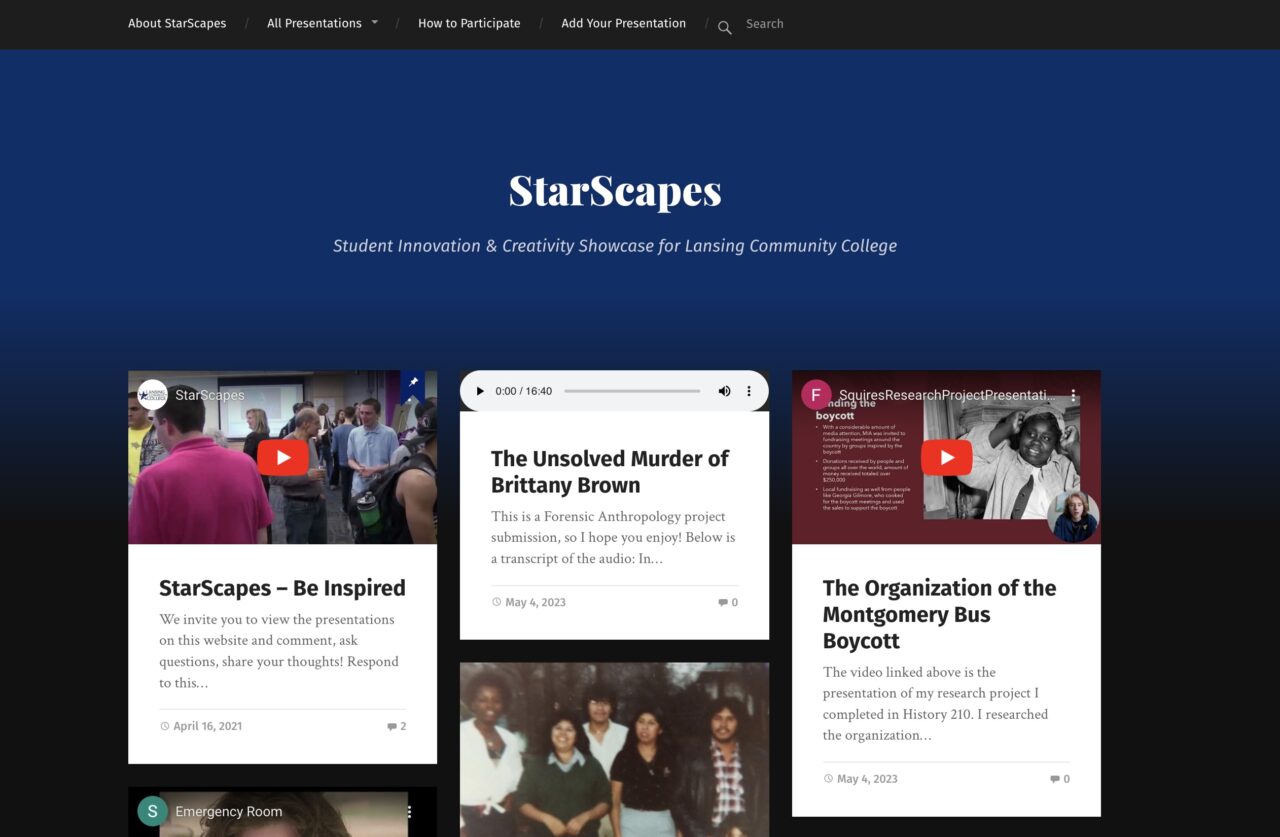 Suzanne wrote about another issue but had noted that last year students had submitted video URLS for "YouTube shorts" but they did not embed. These are old man YouTube's attempt, maybe, to be hip like that other video site with the clock sound. I think I had noticed them when a video I uploaded ended up with a "shorts" URL.
Now yes, these videos will autoembed fine in WordPress like any other YouTube video, but the SPLOTbox theme depends on some URL matching patterns to identify a submitted URL as a media form it supports (the code is by no means elegant, but, shrug, what am I, some AI generative code machine? Nope).
So it was a quick fix to the media sensing code, which is now in action at the SPLOTbox demo site. Got a SPLOTbox site to update? See the docs.
I've not done much updates to SPLOTs, so it warms my heart to hear from Suzanne how it is useful for the LCC program:
We have our first in person student research fair Wednesday and Thursday and have less than 20 students registered (before Covid we had over 100), but the online website I set up has already gotten more entries than usual at this time in the semester. Thank you so much for creating the SPLOTbox! I love it and it is so much fun to see the student work streaming in each semester.

We got this comment from a student when we moved the event online.

"This is so cool! I love it that I can still look through the posts, even past the event dates"

Suzanne feedback on SPLOTbox
SPLOTbox always had a special feel to it, as it was maybe the most configurable SPLOT (choose which services to support) and even the built in audio recorded works fairly well. I'm not sure anyone caught on to the idea of how it could be a deployed as a podcast publishing site, most people these days seem to rely on hosted third party sites, when really, WordPress still does it all,
Anyone else using SPLOTS? I'm still open to making changes, even trying to build new ones.
But until then, they are as fitting as a comfortable of of jean shorts, where your jorts with pride!
---
Featured Image: Jorts flickr photo by indieinterviews shared under a Creative Commons (BY) license modified by me to sport the SPLOT logo.