I use the term "people" rather loosely: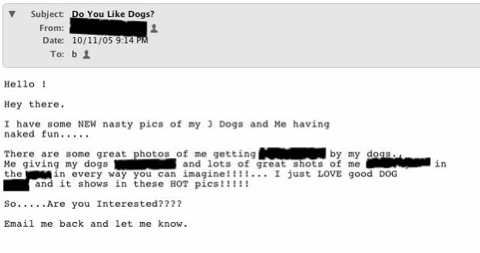 What is scarier is that somewhere out there is someone who would actually reply.
Ahhh, the smell of spam frying in the junk mail folder. Sizzzzzzle…..
The post "Don't These People Have Anything Better To Do?" was originally scraped from the bottom of the pickel barrel at CogDogBlog (http://cogdogblog.com/2005/10/fried-green-spam/) on October 13, 2005.