Wow, and here I've been thinking spammers are really dumb! They seem to know that I have a secret desire to be Canadian: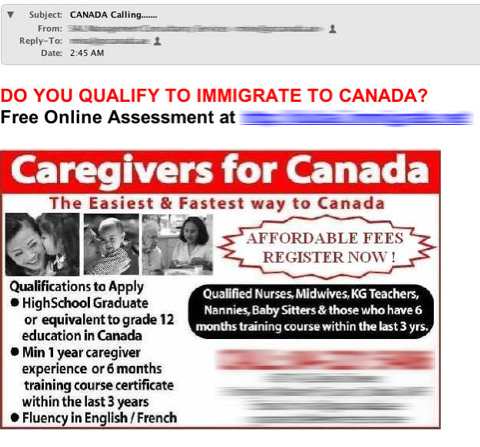 I just do not know about the "care-giving" part, am I up for that? ;-)
The post "Spammers Know My Wishes" was originally pulled from under moldy cheese at the back of the fridge at CogDogBlog (http://cogdogblog.com/2005/11/spammers-know-my-wishes/) on November 8, 2005.