I've already blogged a summary of our NMC Second Life presentation over at the Campus Observer, so in this lazy state, I am reblogging myself (hey, that ping kind of tickles!).
The picture below is what we did to give the Second Life participants a snapshot of what the Real Life participants in Atlanta were doing (hey in both worlds, they were sitting in chairs!)– but unlike the assertions of some naysayers, both audiences were rather verbal and engaged.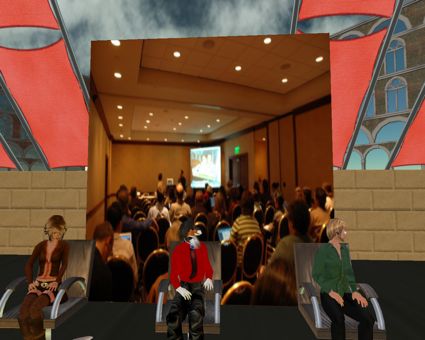 All in all, given the multiple media inputs, outputs, etc it went amazingly well. Nary a bullet, word slide, or the essence of powerpoint was seen. The summary includes the recording of the audio.