You're hooked on twitter. At first you thought it was the dumbest thing anyone can do, but next thing you know, you have 8000 updates. You have signed the Twitter Life Cycle summit log.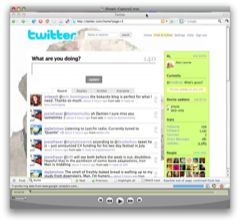 And them, out of the blue something goes "technically wrong".
Or as more often happens, you are paging through your tweets and the Older button at the bottom disappears.
WTF?
In this short, highly low production, "just hit record before I finished coffee" screencast I show you how to seize control back from twitter when it takes your button – Take Control of Your Twitter (7 Mb Quicktime).