Just quickly came across a link to Wordle, a tag cloud generating site, which provides some interesting layout options for visual display of tag clouds- generated form text cut and paste into the tool or via a del.icio.us account.
Wordle is a toy for generating "word clouds" from text that you provide. The clouds give greater prominence to words that appear more frequently in the source text. You can tweak your clouds with different fonts, layouts, and color schemes. The images you create with Wordle are yours to use however you like. You can print them out, or save them to the Wordle gallery to share with your friends.
Here is a quick one based on my del.icio.us account: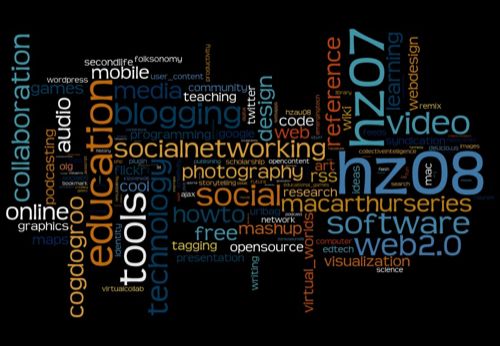 With a layout option of random orientation…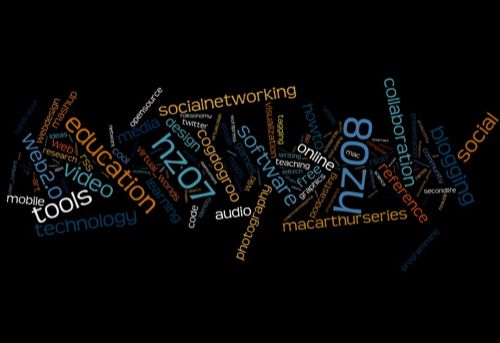 linktribution to information aesthetics
The post "Make Prettier Tag Clouds with Wordle" was originally slapped on the butt by a cigar smoking doctor yelling "It's a post!" at CogDogBlog (http://cogdogblog.com/2008/06/wordle/) on June 14, 2008.