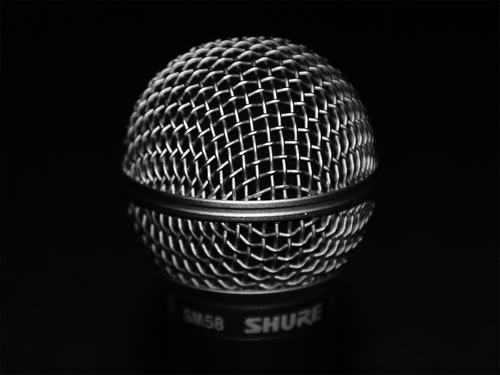 cc licensed flickr photo by laffy4k
Dear @KathySierra,
I realize that you are, like, a big internet A-list star with lots to do and horses to tend, but am a bit saddened my twitter direct message to you has not generated a reply. We are really, really, really interested in enticing you to keynote at the 2009 NMC Summer Conference, which will be in Monterey Bay. With some guesswork and my fuzzy California geography sense, this ought to be a short commute for you.

In August, when I was at WordCamp 2008, Matt Mullenweg shared with me that he had made all the arrangements with you to speak at that event over twitter direct messages– how cool is that? I thought it was worth a try.
But hey, I know people are busy, so this is my second effort, yes a bit tacky I admit. You gotta try.
I was a long time fan/reader of your Creating Passionate Users blog and miss your ideas and writing so much- I still keep the feed on my reader with the hope someday it may light up again. Twitter is its own space, but your writing always stood out as important and influential ideas. In March 2008, I was excited as it was my first time to hear you speak at SXSW (that was me in the 68th row, 3 seats in from the aisle). I've had fun copying your style on my graphic for the Twitter Life Cycle, where at least 80 people have shared their own stories of moving through the 7 stages of twitter starting from "This is the stupidest thing I ever heard of" to "I cannot stop!". In fact, it made my WordCamp experience when after your talk there I thanked you, and mentioned this, and you said, oh you are CogDog!
So if this blog post ever reaches you (hopefully soon as we are planning our conference program), I hope to somehow raise your interest in speaking (and meeting with) our conference of more than 500 of the most creative people in higher education who come to our conference (see the highlights from the 2008 conference in Princeton for some samples). Besides our usual rounds of great sessions, demos, posters, we always have a bit of fun/excitement, whether it was attendees generating a shared set of original sound loops recorded on the John Lennon Bus or celebrating at the Rock and Roll Hall of Fame Museum in Cleveland:
http://media.nmc.org/2006/06/nmc2006.mov.
I am sure our audience of faculty, technology developers, librarians, administrators, museum educators would really get a lot out of your message- Creating Passionate Learners??
I hope you somehow get whiff of this message soon, cause we are putting together the program and want to see you on it!
your fan
@cogdog