You know much little grades really mean to what we know/can do, but long-time colleague Liz tweeted me my TwitterGrade and then followed up with data of overwhelming stomping of Guy Kawaski:

So we can put a lot of faith into a mystery metric, but what the heck? I'll roll with it.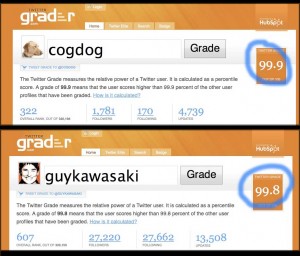 Take that @guykawasaki and your 27,000 followers (whose tweets you read in detail, eh?), me and my puny legion are ahead of your pack! Stomp!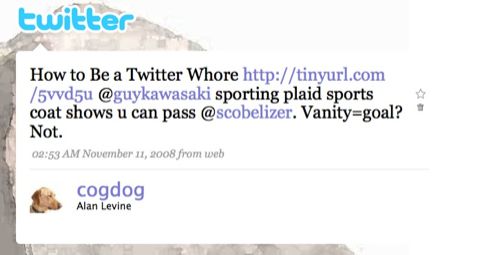 Dog stomps Guy. Film at 11.
The post "Dog Stomps Guy" was originally thawed from a previous ice age and melted at CogDogBlog (http://cogdogblog.com/2008/11/dog-stomps-guy/) on November 16, 2008.