cc licensed flickr photo shared by cogdogblog
Turning an original photo of Vancouver from the Burrard Street Bridge into something like a toy train model is now easy!
I've done some toying around with the tilt-shift effect using various techniques in PhotoShop, but the Tilt Shift Generator is a fun and easy way to create these types of images via a web interface
labs.artandmobile.com/tiltshift/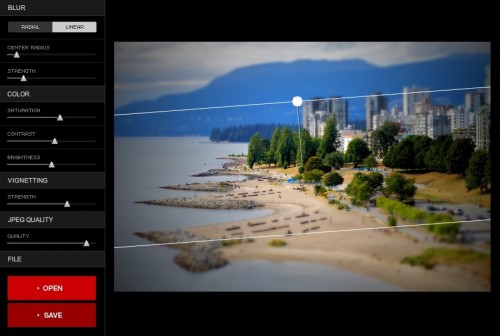 What is cool is that you can make it a circular or linear type "lens" and play with the color effects (saturation especially) that give images a more false-real like effect.
Found via the always fun Generator Blog
The post "Tilt Shift the Easy Way" was originally pulled from under moldy cheese at the back of the fridge at CogDogBlog (http://cogdogblog.com/2009/08/tilt-shift-the-easy-way/) on August 26, 2009.