Big wheels keep on rolling, and the leg of travel through the more populated parts of Ontario produced two more nights in a row of meeting people and bringing them kicking and screaming into ds106 radio (just kidding, no kicking, no screaming, they ask).
On Monday I drove to the part of Canada that is south of Detroit, the town Windsor, for one of the key meetups of the trip, a chance to meet Windsor Di (her name is not "winsordi") a most gracious and outgoing host who provided the most detailed tours and photo suggestions of the trip. Our connection goes back to commenting on flickr, where Di is a Force of Good, and the Amazing Story where she made wood pens out of a log I emailed to Canada last Spring (original flickr photo where this started).
Not only did Di give me the Best Welcome Hug of the Trip, so was jumping up and down when I brought down the box of wood I brought from Arizona (I guess the customs agents did not go deep enough in the truck to find this). Not only was there a great home cooked meal for me and guest Andy Forgrave, who had driven like 8 hours yo join us, and another local colleague, Doug Peterson.

cc licensed ( BY NC ) flickr photo shared by windsordi
We did well over an hour of live broadcast on the radio, with Andy giving another heart-felt perspective on the Unplug'd conference. We touched on new technologies, the tornado in Goderich, making wood pens, and my StoryBox.
ds106 radio broadcast from Windsor74.6 Mb MP3 / 1: 17:39
That was not enough, as Di drove Andy and I around the city both MOnday afternoon and Tuesday morning for her favorite photo spots, including a simulated explosion exercise on water (for the many city agencies from both sides of the border to practice their coordination), the best spots to photo the big ships, and other classic buildings. The ultimate experience may have been the encounter in Tim Horton's wit the guy who drove a car with the "Goddess" license plate (you had to be there or see the photo on instagram).
All I can say is

cc licensed ( BY ) flickr photo shared by cogdogblog
More goodness took place last night, with a scheduled meetup with yet more Unplug'd peeps- Andy drove there too from Windsor, and we met with Giulia Forsythe (my generous host the next few days), Stephen Hurley, Kim Gill, and Camille Rutherford.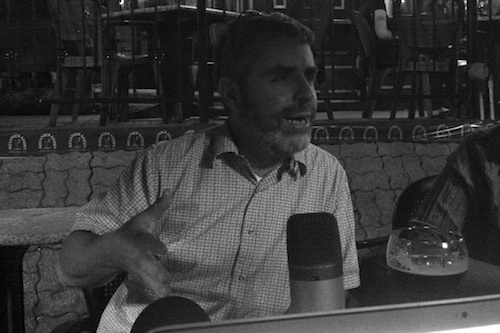 We had yet more talk of Unplug'd (I am not tiring at all of hearing these experiences), plus an explanation by Stephen of why his radio show is called "Living the Dream" and… and…. I cannot remember the rest. We even got a bit from Courtney The Cool Waitress.
ds106 radio broadcast from Windsor 49 Mb MP3 / 51:02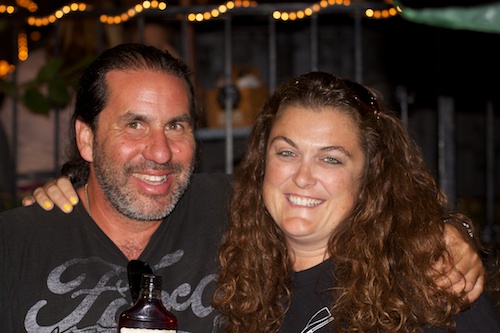 Talk about special people, Kim, who I had never met, had brought some Screech Rum from Newfoundland and is promising to send me the proper poem to read as one should be standing in the salt water kissing a cod (did I get that right)? Kim was very cool and reminds me in many ways of my friend Shelley Rodrigo
I cannot get much more blessed than meeting people like this.