I really do not want to learn a new web programming language. In my first round, through the late 1990s, it was perl, than I made the jump to doing my web stuff in PHP. Now of course, the rage and sexy code is done in Ruby — any slick new web site that moves and grooves like Basecamp smells like Ruby.
And recently )and this will show that I am not on the edge of everything) I finally signed up for an account on last.fm (have not done much yet), but that was one of the most elegant interfaces I have clicked through in a while.
But hey, I was into Ruby in the 1990s ;-) See my Shockwave Ruby's Art pad which still works after all these years (okay in OSX you have to lauch Safari in Rosetta mode to even try).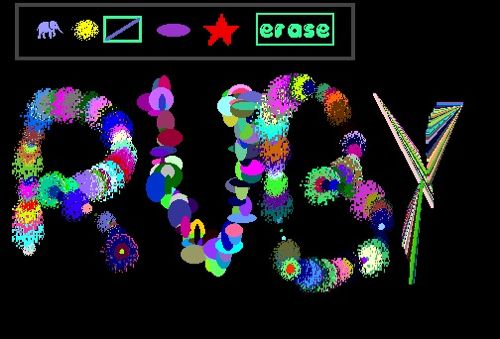 Yeah, that was done in Ruby.