I don't spend much time with OS X widgets, and I prefer not to load up as the eat RAM, but I just found a very useful and free one worth the RAM. TimeScroller allows you to enter 8 different cities around the world.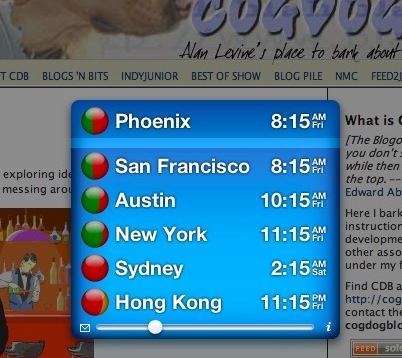 Now here is what's cool, the scroll bar allows me to slide time to see how it matches up in different cities, so it can help you schedule meetings with people in other zones, or to deal with trying to plan things in Second Life, where time is referenced to Pacific time.
But it gets better- when you click the icon in the lower left, it launches a new email message wth the times listed so you can send them to your colleagues.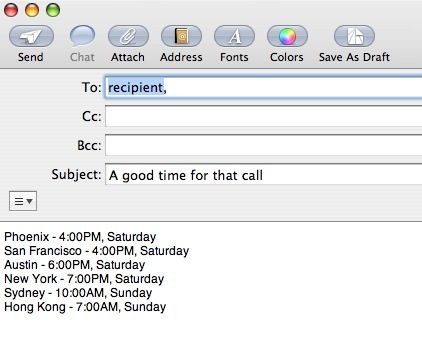 Did I mention this was free?