It is an understatement, but I was extremely ecstatic when I got an email in January from Jeff Utecht asking me if I'd be interested in speaking at the Learning 2.008 Conference in Shanghai. Must details got fuzzy as I thought about going to China.
So I paused an appropriate amount of milliseconds before replying with my "hell yes" message.
Last year was the first iteration of the conference, and I remember reading bits of the blog coverage, and liking the different ideas they had packed into that first version.

I was just listening to Jeff's podcast with Ken Carroll:
and am liking even more they ways they are trying to make this a different kind of format, with mixes of un-conference activities, hands on experiences, some Second Life-age, no paper, every session recorded/podcasted, and lots of social interaction. Oh, and they are asking the 8 presenters to do (among the 8 sessions we are supposed to do, is there a theme of "8"?), is to prepare a 7 minute "inspiring" opening session a la Ted Talk style presentations.
Oh, yes, I will pull out Al Gore.
Have I mentioned it is in China? I've never been, and just trying to think about an entire nation I know relatively little of is a bit.. well daunting an exhilarating. China…. Shangahai… I dipped into Tag Galaxy for an image taste: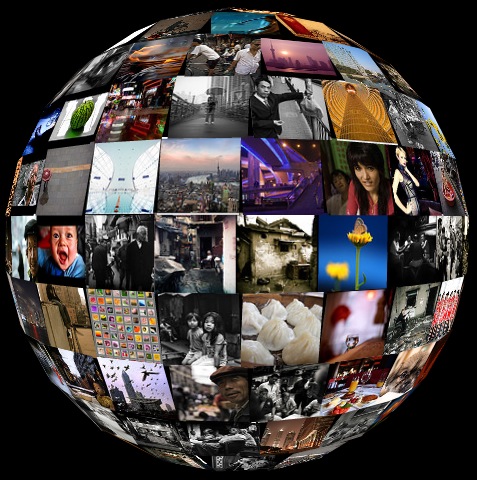 This is all very exciting, because its going to be a swath of new educators I've never met before or have not swam in the exact same online circles, plus I am going all the way there to meet people I've read via blog but never met, like David Jakes, Ewan McIntosh, David Warlick, Sheryl Nussbaum-Beach , etc.
Have I emphasized this is China? There's something going on there over the summer, some other gathering. Must be a popular place.
If the conference rings any interest, check it out; it's on "The" Ning http://learning2cn.ning.com/.
I'll be there wearing a grin and snapping a bazillion photos. And I ought to take up Ken Carroll's message in the podcast to get in a few ChinesePod lessons before September.
China!