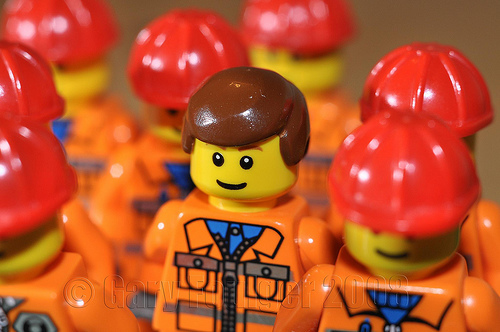 cc licensed flickr photo by gary foulger.
In high school I joined the group of kids who did not want to join groups.
Maybe I've not changed much since then.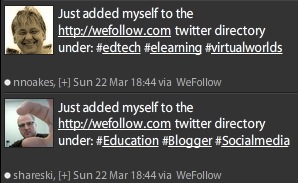 But I try a lot of web services, especially as I see others in my network mentioning them. Tonight is WeFollow.com billed as a "user powered twitter directory". People apparently opt in to add them selves to this site, pick 3 tags to describe themselves, where apparently they can be found.
When you do this, it automatically tweets yourself entering the crowd.
Of course, you wont ever be listed on the front page of WeFollow, since it is full of "people" like BrittXny S***ears (I will never ever use that full name in public), Barak, CNN Kevin Rose, ev, etc. but hey, maybe someday someone will look up your tag.
I see these things sometimes and just want to game them or not always be so serious, so my tags are… stupid, and I really dont understand why people just accept the carbon copy statement the site makes for you when it is fully editable:
And hahahaha I made my own typo- that should be #frivolousHashTagCreator oh I love that even more.
See, I am still in high school. I cannot

cc licensed flickr photo by billaday
which suggests twitter has finally set up a modern method for allowing third party sites to use the twitter platform. It also means, we ought not to have to dole out usernames/passwords like they were candy.
I liek it when a silly plan I have (to throw crap into the gears of WeFollow) yields a discovery.
Now, how about if everybody out there goes out and conforms?