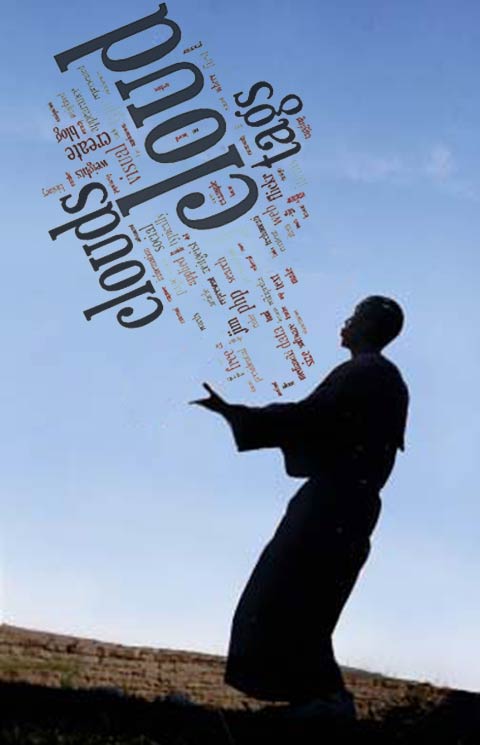 modified from cc licensed flickr image by espresso marco with tag cloud image from mediwiki
I believe in tags.
I love tags.
After looking past at an excessive number of hash tags on twitter (and excessive ones in my flickr stream… and in my delicious account), I did start to wonder about the human capacity for remember tags at the time to tag.
I have pushed out a long serious of tags for resources related to the NMC Horizon Project– hz07, hz08, hzau08, hz09, hzk09 plus sub category tags for each year… I resyndicate this on web sites. I ask people at NMC to share resources via the cooltechnmc tag which is pushed to our web site and various sidebars within. I tag Second Life resources in a dedicated delicious account which are pushed to another site .
I have been plotting the ideas Jon Udell describes as using delicious.com as a database, on a simple level where I tag my presentations by a common tag and a year so I can publish automatically as my best of show of presentations. I started tagging collections of images I harvest for presentations. Bryan Alexander and I have been both tagging and pushing others to collect Web 2.0 Storytelling resources, which again, with magic RSS gets auto published to our wikispaces site.
Well, I could go on, but the horse is not moving any more.
I tag alot.
But sometimes all the tags don't reach the front of my cortex. I wonder what is the human capacity to keep, remember, and reuse a set of tags? Is it a Dunbar Number? Some other Psychological Named Entity?
So how many tags can you juggle? What if they are lit on fire?