I've gotten a good collection of Amazing Stories of Openness so far for my August presentation at the Open Ed Conference.
But you know what?
I want more.
I've got a bunch of messages, sweet tweets about what a great idea it is, or "I'll work on it", but folks, c'mon, this is not all that hard? I've outlined examples. I made a comic version. I've put a call to respond on YouTube.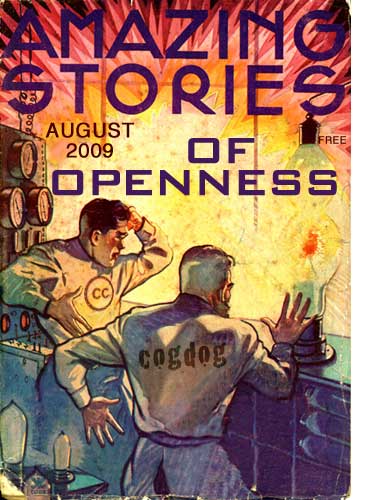 What is so hard? Is it worrying about being "not Amazing" enough?
All I need is a small story of how a time when you shared something online, a blog post, some media, that someone used it, connected with you, got you a visit or a job just as an unexpected outcome of sharing on the Open Web.
I've been video recording people in Skype or with my Flip, but really, all you need to do is send my a little background info via my Google Form and send my an audio and/or video file with a 2-5 minute (or whatever length) recording of you telling a story.
And you know what? All you folks coming to Open Ed who just talked about sharing a story? I dare ya to come to my session. I call into question your Openness! I dare ya! I double dare ya!
cc licensed flickr photo shared by kevinclark
That's the last I will badger you. Pfffffffffft.
Featured Image: