Not unlike the scared question of how many licks does it take to get to the center of a Tootsie Pop, I just counted six clicks needed to do a Google Image search for content that is licensed for reuse.
Six.
Here we go.
(1) Go to Google image search. It has that new sparse google look, lots of white space. Gone is the "advanced search" link.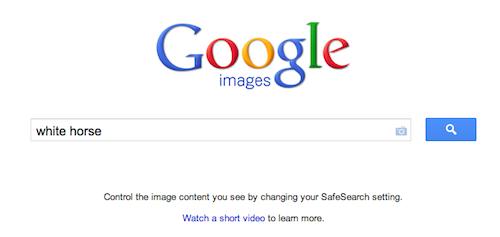 Let's try to find images of white horses we can use in our own content.
(2) We get results- note that among the filter options on the left, there is a lack of any options for licenses.
(3) With some scrolling to the bottom, I spot the link to the "Switch t Basic Version" (like who knows what that means?)
(4) Now I get a search result page with advanced search link on it. I am closer. but am already deep in the click count.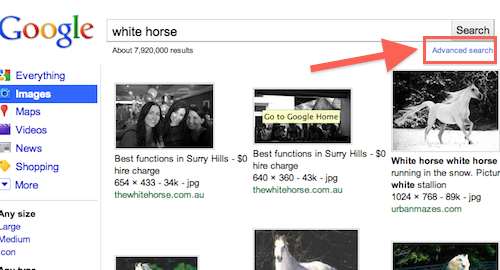 (5) At the very bottom of the options, finally! finally! I have an option to restrict to content licensed for re-use.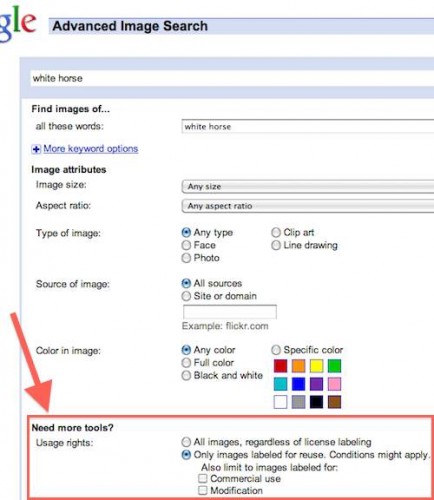 (6) And finally, I get a search result that has content licensed for re-use– now note on the left side, that the license options appear here at the end game: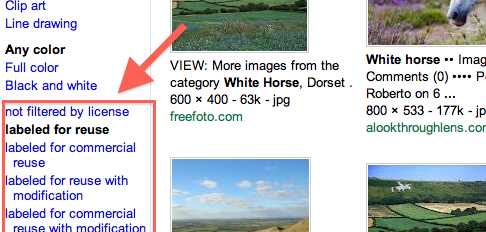 Is it me, or is this just plain ridiculous? Who would go to so much trouble?
Google, you can do better, you really can.