cc licensed ( BY ) flickr photo shared by cogdogblog
This may be the highlight of my trip to Australia. I came all this way to where a Team Canada hockey jersey to push a lawnmower..
But this art spells COGDOG! Woooooooot
Cutting grass. I've not pushed a power lawnmower since sometime the 1980s, but as just a small part of a fun two days hanging out with Rowan Peter was getting this opportunity to mimic the feat he pulled back in March when he traced a ds106 into his grass.
In fairness to the crying of Jim Groom, he can pump his pride knowing the reason Rowan discovered ds106 from its beginning almost a year ago was Rowan already a reader of BavaTuesdays.
So Rowan demonstrated his craft0 he had been honing the canvas in anticipation of my arrival. We discussed the challenges of a capital "G:, and opted for the lower case. Rowan marked a grid out for each letter, and showed me how he shapes the letters.

cc licensed ( BY ) flickr photo shared by cogdogblog
I got a bit of cutting in myself, see how hard I am working? Endlessly.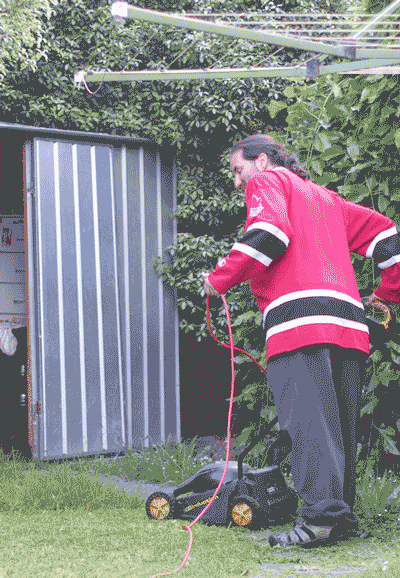 This was but a small part of a great day- Rowan and family took me on a Sunday drive on the Yarra Valley, where we sampled wine, coffee, lunch on a big red couch at the Yarra Valley Grand Hotel, and a trip to the top view of the Dandenong range. I could not resist many photos of Rowan and his adorable son:

cc licensed ( BY ) flickr photo shared by cogdogblog
It was a full day, and we got back to Rowan's house ready for a nap– til we got revved up about lawn art. After a tasty barbecue meal, we got on ds106radio, where I discovered some of the loneliness of this time zone- no one was awake!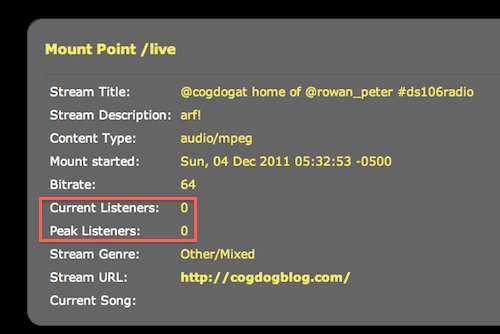 We broadcast for 45 minutes with this audience (because zero is the Lambian Goal) until @dkernohan and @aforgrave broke in for some banter.
Here is the archive for any nuts that may want to recant our evening- there was some hilarity and a lot of Little Creatures Pale ale flowing:
ds106 Radio from Rowan Peter's Home
And this is only half the fun- tomorrow will include our visit to the Giant Theremin and other sites in downtown Melbourne.