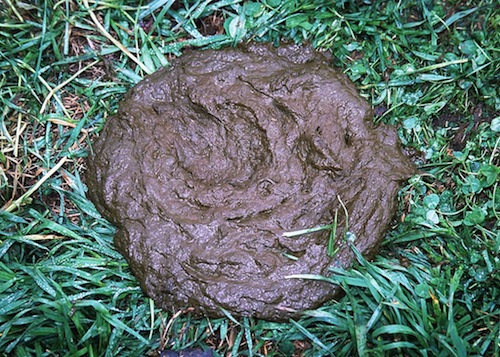 public domain image from Wikimedia Commons
I strive not to be one of those travelers who whine about their travel woes. On a return trip a month ago, a delay out of Buffalo left me with an unplanned overnight stat in Chicago, and I played it out as an adventure game. That was a return home from a pleasure trip.
But it's a bit different when you are outward bound for another country, for doing some income raising work. And as much as I think that eventually all service providers, airlines will fork you over, it does not make it acceptable to be treated like crap. My recent experience with US Airways is that when they screw up, you will pay your own money for their f***ups and they will blame it on someone else.
I did not even book my travel with US Failways, it was with United, but there is some sort of code share thing. I ought to have seen it as an open last Friday when I showed up at the United Terminal in Phoenix, only to look more closely and see I was off by one terminal.
And then the fun begins. There is fog in San Francisco, where I have a connection form Phoenix for a flight to Tokyo. Oi, what was I thinking booking an international connection through SFO? Even without delays, getting from a domestic flight to international means walking out of one building and security check point and having to play the TSA tickle me silly game twice.
So my flight was subject to an ATC (Air Traffic Control) delay. This meant a 2 hour delayed departure. I held some naive childlike vision that they look at all the passengers on the Phoenix plane who were hoping to make that connection (I counted 4 within my immediate seat area), and maybe try and make sure their plans are not screwed up. I thought that on an 1 hour flight over the Pacific there was a bit of wiggle room to make up for waiting for passengers.
By the time I landed at SFO, my flight status app said my connecting flight had left… 5 minutes early. So not only did they trash my dream of nice people looking out for passengers, they motherfrackers left EARLY? And then you know how when you get off the plane, there usually a gate agent who can tell you where to go and what to do? Nada. There was no one from US Airways there to assist. Do we go to the gate for the flight we missed? to the ticket counter? To the Fish market?
I gambled that all the flight statuses were wrong, and trucked to the international terminal, rushed through security, and found my plane long gone. I asked in the United Club (where I no longer have status) for help, and some nice ladies looked things up, but told me they could not change anything because it was a US Airways ticket.
So much for "code sharing" which means is a code word for "you are screwed if we mess up cause our systems each speak Sanskrit to each other".
So I shuffled to the US Airways ticket counter where a rather tired woman wearing the "I so do not love my job face" told me the best she could do, to replace the direct flight from San Francisco to Tokyo was to book me the next day on a 6:30am flight to Seattle where I could get a connection to Japan. Nothing I could do, right? I asked about compensation for a hotel, she handed me a pink slip with a number to call where I could book a hotel at a "discounted rate".
Just to summarize, cause this is only partly the story, I paid for a ticket, I showed up extra early for my flight from Phoenix, US Airways flight delays so I miss my connection, they don't even do one thing to try and help my make the connection, and then I HAVE TO PAY FOR A FRIGGING HOTEL CAUSE THEY MESSED UP?"
That makes perfect sense, can I have another one of those fragrant brown hot pads tossed on my head?
I thought I would give twitter a yell, and although @USAirways responded quickly with a request to follow so they could DM< I found that all they do os ask for a flight confirmation and look up info on the web like any other monkey can do. Or they tell me to call a phone number to speak to an agent. The first of two complaints I filed shows a classic case of How To Treat Customers Like They Are a Nuisance Messages taught in the business school class "If You Crap on Customers They Take They Business Elsewhere":
Dear Mr. Levine:

Thank you for your recent correspondence to Customer Relations at US Airways. I apologize for the delay in our response time. Recent weather issues all over the country have increased our volumes, causing a delay in our response time. We are, however, working as quickly and efficiently as possible to assist our customers. Thank you for your patience during this time.

I'm sorry you were delayed on your flight to San Francisco. Our records show your flight was delayed due to Air Traffic Control (ATC).

Air Traffic delays can be the result of weather or congestion at your destination or origin city, or weather enroute. These delays are similar to freeway congestion where an earlier situation can cause delays long after the initial incident has been cleared. When these kinds of issues occur Air Traffic Control will decrease the number of take-offs and landings which they believe can be safely allowed. This can cause backups in flight schedules for the remainder of the day. Although it may appear as though flights of another airline are unaffected, this is because other flights have been held back or cancelled to free up the airport space and help control traffic. In these types of situations, ATC determines the flow of traffic.

I realize this must have been disappointing and can shape your impression of our company. However, the delay of Flight 403 was not within our control and no compensation is due. Additionally, to clarify our policies, US Airways will not provide hotel accommodations when a flight is delayed, cancelled or causes a missed connection due to circumstances beyond our control, such as weather or Air Traffic Control decisions.

I am also sorry that your experience with our San Francisco Representative was unsatisfactory. It is disappointing to know our employees failed to provide the level of service you expected. This matter will be reviewed with the San Francisco Manager so the issues can be addressed internally.

I sincerely apologize when your bag didn't arrive with you in San Francisco and for the trouble it caused. The details you have provided will be instrumental in helping us improve our service.

Based on your comments, we could have done a better job of assisting you, and I assure you the necessary steps will be taken to help prevent a recurrence. We know that you have many choices when it comes to traveling, and we thank you for choosing US Airways.

Sincerely,

Amber Long
(emphasis on stupid statements are marked in bold)
Dear Amber,

Can you read between the lines of my three finger salute? I will choose US Airways only when some hillbilly with a shotgun against my head forces me too.

Alan
But here is the kicker. When Ms Grumpy Pants at the US Failways desk at SFO rebooked my flight, I asked her explicitly wil be bags be sent to my final destination, since I was now booked on a United flight to Seattle and a Nippon Airways flight to Tokyo. "Oh yes," she said, "just keep your original claim tag and I will call down stairs to make sure your bags are moved."
Sadly, she must have gotten some grave personal news, 'cause when my plane landed some 36+ hours later in Tokyo, an ANA agent on the ramp had my name on a sign and told me that my baggage was delayed… it was never put on the plane when I left San Francisco, and it was still there.
I have to say that the ANA baggage desk people in Tokyo where empathetic, thorough, and apologize profusely for the problem. When I told them I had not clothes for a business trip and I had been wearing what I was in for 2 days, they offered my ¥3000 in compensation, and while not really enough to buy a shirt later, it was a gesture. It was not even ANA airlines fault.
My luggage finally arrived Monday night

cc licensed ( BY SA ) flickr photo shared by cogdogblog
thanks to a 90 mile delivery by ANA.
Now here, I thought that US Airways had some liability. After all, their own gate agent screwed up.
But noooooooo, US Failways can only pass the blame:
Dear Mr. Levine:

Thank you for contacting US Airways. Your email was forwarded by Customer Relations for our review of the baggage related concerns you've described. I apologize for the length of time it took for us to address your email.

Your tracing file with All Nippon Airways (NRTNH97376) indicates your baggage has been returned to you and the file is closed. Please accept my personal apology for the inconvenience experienced and for any confusion over the disposition of this matter. It is by a mutually observed agreement among airlines that the customer's final carrier receiving preliminary notification of loss, damage or delay, traces for and handles any subsequent claim to its conclusion. This is done to expedite processing, regardless of where the mishandling occurred. Accordingly, please contact ANA for compensation. I am confident they will handle your claim in the most efficient and equitable manner possible, as we would do if your itinerary or circumstances were reversed.

Thank you for allowing me this opportunity to provide clarification in this matter. I sincerely hope we have an opportunity to restore your confidence in our service.

Sincerely,

Melanie Reed
Specialist, Baggage Resolution
Central Baggage Resolution Office
I would not bet on any restored confidence Melanie. Nope.
I feel crapped on and then stomped by US Failways, and will never never never ever ever ever ever ever ever ever ever ever ever ever ever ever ever ever ever ever ever ever ever ever ever ever ever ever ever ever ever ever ever ever ever ever ever ever ever ever ever ever ever ever ever ever ever ever ever ever ever ever ever ever ever ever ever ever ever ever ever ever ever ever ever ever ever ever ever ever ever ever ever ever ever ever ever ever ever ever ever ever ever ever ever ever ever ever ever ever book a flight with them. Never ever.
There is a difference between what a business is obligated to do by rules and making a customer feel valued. US Airways accomplishes te former but not the latter.
They just keep tossing the cowpies my way. Yum.