I will be first to say today's invited talk at the UT Arlington LINK Research Lab was my own trip through the Time Tunnel, with the year 1989 dialed in.
An archive of the talk is available — here are el slides
A bit of a mashup of some earlier ones on Enquire Within and True Stories of Open Sharing, the title I came up with was Do You Ever Wonder Whatever Happened to Wonder?.
This itself set off my own associative trails of the way Andy Rooney used to whine on 60 Minutes, "Did you every notice…" (he always seemed to be Enquiring About). That in itself led me to reflect on how much my formative years was shaped by this technology: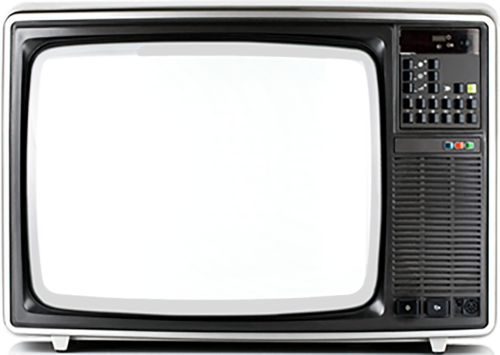 And then, almost by sheer serendipity, I came across last week this mint gem. This 1993 episode of "Computer Chronicles" introduces it's audiences to this thing called (air quotes) "the Internet"
So in my talk I used clips of this interspersed with my bits on Enquire within Upon Everything, it's influence on the boy who grew up to invent the World Wide Web, and the vision of Tim Berner's Lee for the web:
The dream behind the Web is of a common information space in which we communicate by sharing information. Its universality is essential: the fact that a hypertext link can point to anything, be it personal, local or global, be it draft or highly polished. There was a second part of the dream, too, dependent on the Web being so generally used that it became a realistic mirror (or in fact the primary embodiment) of the ways in which we work and play and socialize. That was that once the state of our interactions was on line, we could then use computers to help us analyse it, make sense of what we are doing, where we individually fit in, and how we can better work together.
I used this as part of what I set out as my opening, big, unanswerable questions:
What kind of internet would you like to see?
Who gets to control and shape that internet?
How do we go about making it happen?
And then did my own arc of the web starting in 1993, and a set of my True Stories of Open Sharing – From HTML to Iceland, Dad's Drafting Table on the Cover of Cell Journal, and The Amazing Unknown Flower Story.
The fun part was picking out pieces of the Computer Chronicle's show to connect it to 21 years later, aka "now"
My thanks to George Siemens and the staff of the UTA LINK Lab for making this possible.
So yes, I am nostalgic for that Original Style web, for good reason. We do not have to go back to the technology of 1989 or 1993, but it would sure to get the vision and sensibility back.