It's impossible to summarize. And likely will not fully happen.
Today is the last day of two weeks of the most intensive and the most rewarding work with faculty and technology, in a city I continually use my stunted Spanish to say "Me encanta Guadalajara." So intense the blog posts have not happened.
But to start with the photos. Over 400 of them as a set on flickr, and openly licensed to do with what ever the heck you want to.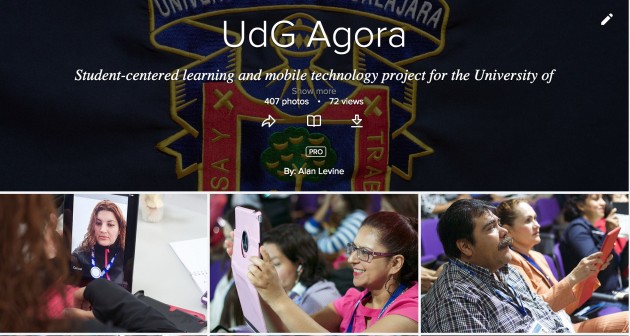 In the old days, flickr offered a cut and past embed code for a slide show (it can be done with a 3rd party site, +1 for the flickr API).
On the Friday of each week, I have been setting up a slide show the easy way, using the one Aperture offers. It does a nice job in with the Sliding Panels theme where images slide in to a different arrangement, so it does not feel monotonous.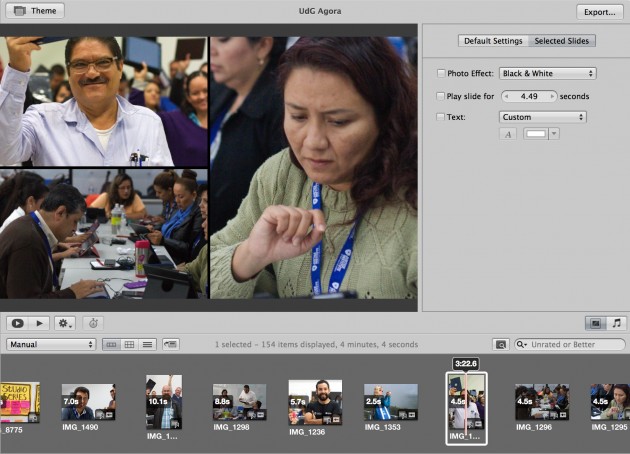 Yes Aperture is "dead", no longer supported, but it sure works well for me. Many people here asked what I used to make the slideshow, so I have to say I use software no longer available. The transitions though, are ones that I use as well on my screen saver. I suspect it is built into the Apple operating system.
For #AgoraUDG participants, you have this ability too on your iPads in the Photos app. You can create an album there, then select photos from your camera roll to add to the album. In the album is an option to start a slideshow. I can swear I saw the Sliding Panels as a transition option, but I just checked, and am stumped, it was not listed. Besides, projecting from the iPad is also a bit of a mystery operating too.
If you do upload photos to flickr, there are a number of options, maybe https://flickrit.com/.
I am rambling incoherently, let the photos talk- the energy, enthusiasm, warmth of the people we worked with was without bound.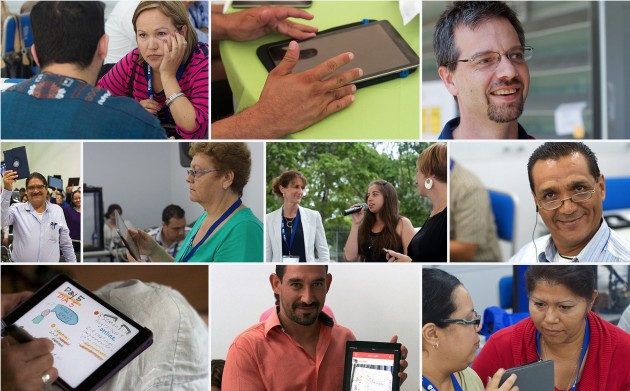 More to be posted when I get home, but for exploration, the sites for this project are wide open – The Agora (main site); the Challenge Bank (based on the DS106 Assignment Bank); the Daily Try (based on the DS106 Daily Create), and oh yeah, an istance of a SPLOT done as the Image Pool.
Yours in fatigue,
Alan
---
Top / featured image credits flickr photo by cogdogblog http://flickr.com/photos/cogdog/19258086194 shared under a Creative Commons (BY) license