Oh, Google, there you go again. Sometime since this morning, when I searched Google Images for my blog post, and later in the day (now), when I did it again, I saw two buttons that were not there before:
It looks like they just dropped a new feature in. Yep, look at this, you can now create collections of images you have found via search: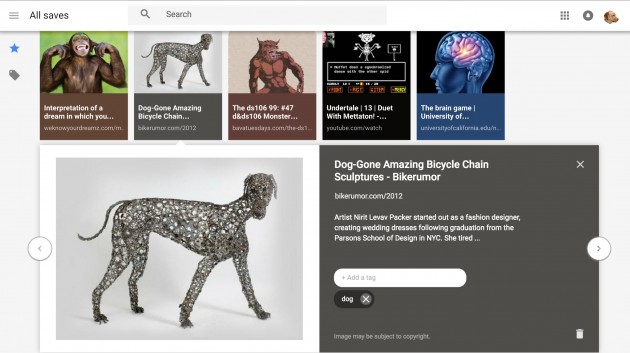 And your own collection is available at https://www.google.com/save/. Once saved, you can add tags to organize.
I cannot see any way to make collections public, but this can be useful if you are searching images often, and want to come back to them.
It looks like it was added to the mobile client in December 2015 but someone just turned on the power for me sometime today.
GOOGLE SAVES (images)
---
Top / Featured Image: Made with the ever useful Church Sign Generator