Like a fragile flower, continually littered by link rot, the web is not helped at all when outfits like Storify just rip their content out of the web's fabric.
Three years ago, for no real reason beyond the imagination in my head, I published a video featuring 35 web site skeletons dancing to the beat of that toe-tapping Queen song (a midi version).
Storify, and maybe more need to get in the act. I tweeted a call out asking for suggestions as comments to the video
I'm going to update Another Web Bites the Dust for 2018, all the "free web stuff" that has died or been buried. Please add names of corpses to the comments. https://t.co/nt53jVYd75

— Alan Levine (@cogdog) December 12, 2017
So far, I got…
Zero.
I'm not impressed by Impression Data
I gotta say, if I were designing a BloomDog's taxonomy for social media activity, the value of a "like" or a "retweet" would be some crumb way off to one corner of the pyramid.
The Like/Retweet mentality produces a nano shot of endorphin with the illusion we have done something. The actual impact of this activity, especially if it is the limit of your online contributions, can be easily rounded down to Nada.
Can I shame anyone into helping me? All I am looking for are once free web services that have been shuttered, mothballed, trashed. Just URLs. Is that too much to ask for?
Here was the 2015 list, that even than, was paltry. Some of these came from the Island of Dead Toys in 50+ Web Ways to Tell a Story, some came from some Wikipedia searching.
Help me, Obi Web Kenobe, tell me more. Use the comment form below. Or tweet me. But for ****'s sake do something beyond liking or retweeting this post (which means I will end up now with zero likes/retweets). Some links still work, but usually not to the original content, often a redirect to the web axe that chopped it down.
Anyhub anyhub.com
AskJeeves ask.com
Aviary aviary.com
blo.gs blo.gs
Clipmarks clipmarks.com
Connotea connotea.org
Fotopedia fotopedia.com
Friendster friendster.com
furl furl.com
Geocities geocities.com
Google Answers answers.google.com
Google Buzz buzz.google.com
Google Helpouts helpouts.google.com
Google Lively
Google Notebook notebook.google.com
Google Reader reader.google.com
Google Wave wave.google.com
iGoogle
Jaiku jaiku.com
Jaycut jaycut.com
Jumpcut jumpcut.com
ma.gnolia ma.gnolia.com
Orkut orkut.google.com
Posterous posterous.com
pownce pownce.com
Qik qik.com
simpy simpy.com
SixDegrees sixdegrees.com
Tabblo tablo.com
Technorati (blog search) technorati.com
Trovebox trovebox.com
Twitpic twitpic.com
Xtranormal xtranormal.com
Yahoo Auctions auctions.yahoo.com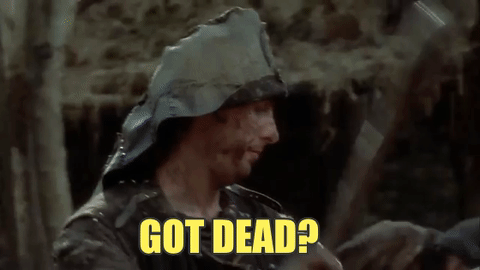 Bring Out Your Dead Webs!
---
Featured Image: Bring out your dead….. flickr photo by pmarkham shared under a Creative Commons (BY-SA) license