While educators assemble resource lists, suggestions, Zoom How To lessons, I'm hoping here to provide some small things one might try to do online besides "moving courses."
This idea came to me last night… and it involves maybe one of the favorite things I have built… pechaflickr.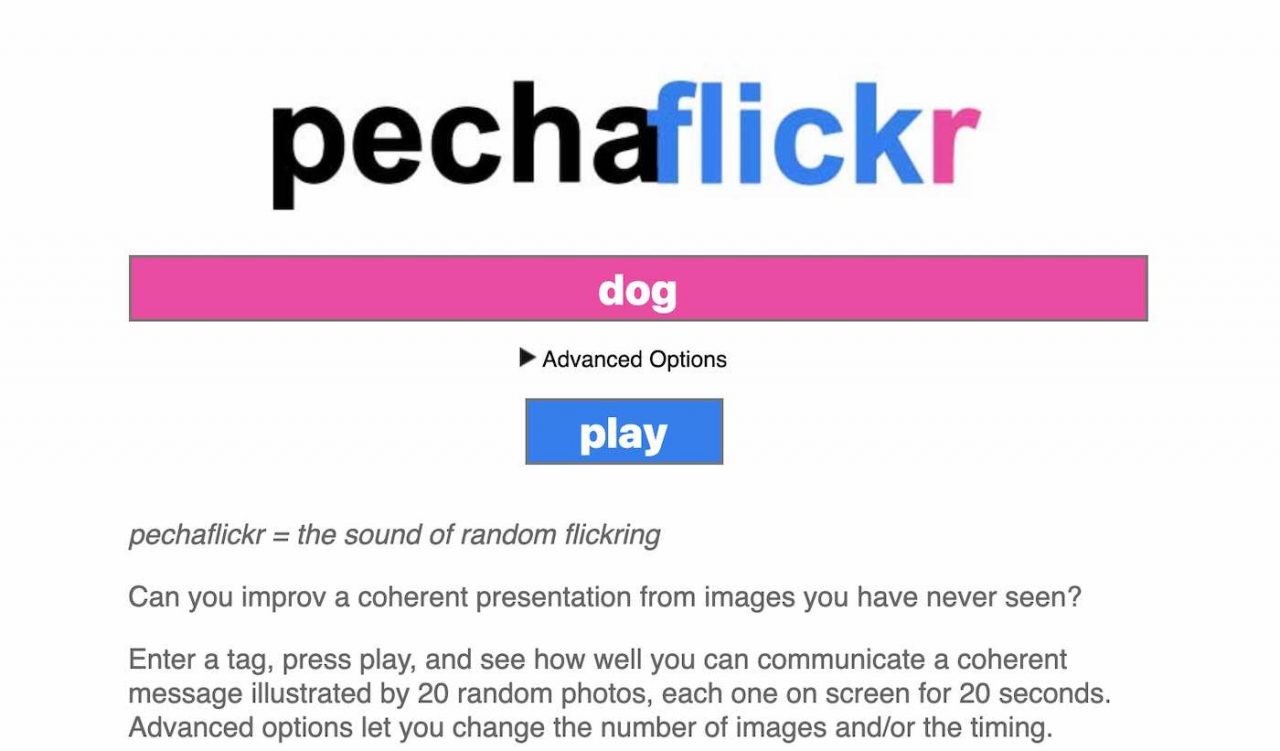 I'll leave it for you to explore… but I've never been prouder to see the way clever teachers have figured out a use for a series of random flickr images drawn from a specific tag.
I always liked starting off talks and workshops with a round where the group chose the tag, and either a set of volunteers or an entire table, each took a turn at trying to make a sensible message from image to image.
And I found out years ago, that it can be shared online, and it plays out the same way in a video conference room.
A few years ago, a teacher in Alaska suggested a different way to use it- to not provide the tag up front, but let participants try to guess the tag the images. I loved this idea so much, I named "Heather" mode for her. Thank you, again, Heather.
I thought maybe it would be a nice break to launch one each day for a while, so these are set up as 7 random images on screen for 7 seconds. See how well you do (or don't). Here is the beta tweet for the first Pechaflickr Heather Mode Challenge
Maybe others will have some clever ideas for ways pechaflickr can be used, either together, or as some kind of small practice activity.
Stay tuned for another one tomorrow.
Because there will be a tomorrow.
---
Featured Image: One of the random pechaflickr Heather Mode launch screens, based on flickr photo by FotoMediamatic https://flickr.com/photos/mediamatic/29094677597 shared under a Creative Commons (BY-NC) license