It's about time.
Thank you, WordPress version 5.5. A subtle new feature appeared, I only glanced after running the update on one of my sites.
Those themes you install directly from WordPress have long been easy to update, it's done in one click (and now can be set to autoupdate).
But for themes you upload to WordPress as .zip files (like, ahem, SPLOTs), you've been out of luck on easy updates to newer versions. I see this is a reason why many sites I've seen try SPLOTs never updated.
The "most" direct way is to ftp them to your server. Yeah, if you even know there is an update. At least if you are in Reclaim Hosting (and why aren't you?) you can not only have a once click cpanel installer for say TRU Collector or Tru Writer, but it also automatically updates for you. Honestly, I think the better route is the WP Pusher plugin ("Pusher, Man"), that lets you install easily from Github hosted themes, but also can automatically update. But people are freaked out enough when you suggest "ftp", mentioning the "git" word can send them undeground.
I have recommended the Easy Theme and Plugin Upgrades plugin which got around the WordPress limitation by letting you upload a newer version of a theme the way you installed it, and it would do the update (this has helped me on client sites where they cannot give you ftp access).
Well finally, WordPress 5.5 itself lets up update an uploaded theme the same same way you installed it. So I first ran it on my calling card site which runs the WP Dimension theme. I just downloaded the newer version (nice to see GitHub's interface change, it's now under the green "Code" button), and update it via Themes in the WordPress dashboard, then Add Theme and finally Upload Theme. You will be asked to confirm updating the theme with the newer version.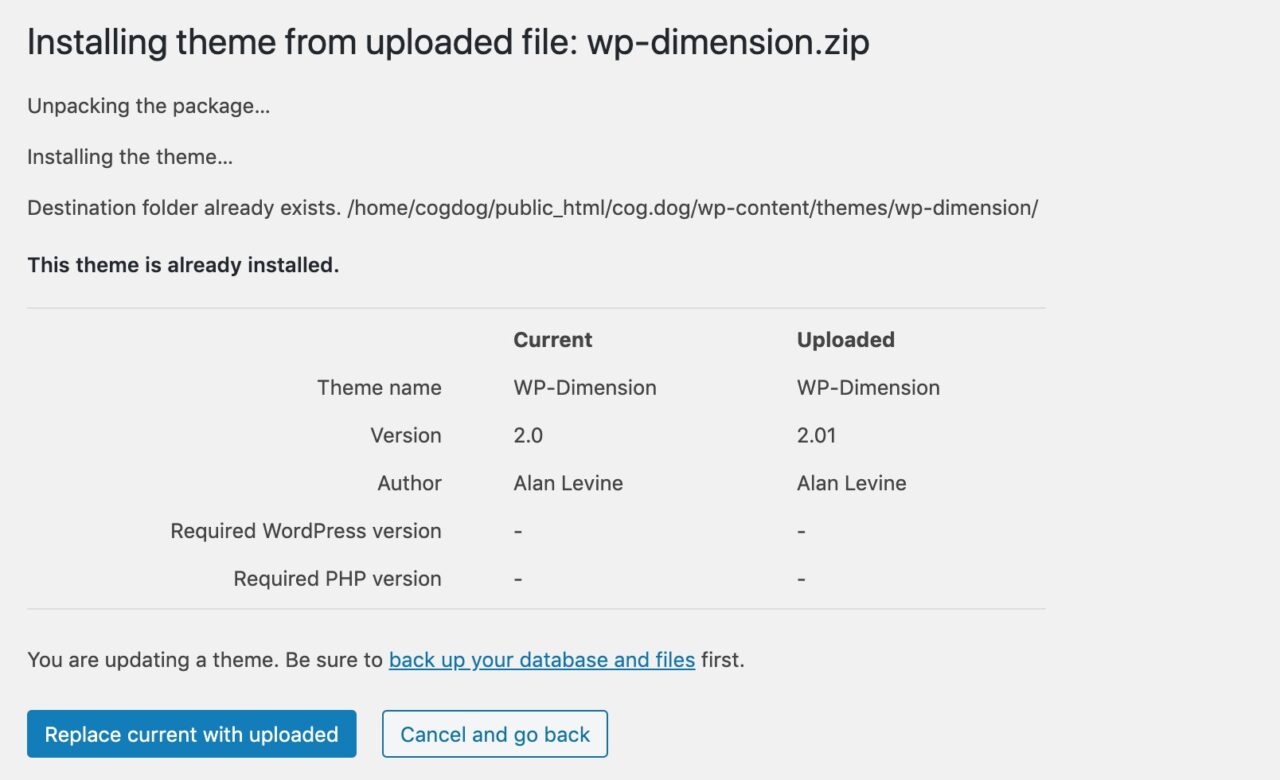 It lets you compare the versions and then choose to update it. Sweeeeeet.
This will be handy, because some recent changes in WordPress led to the Garfunkel parent theme for SPLOTbox to change in a way… that well broke everything. Your box ended up rendered as: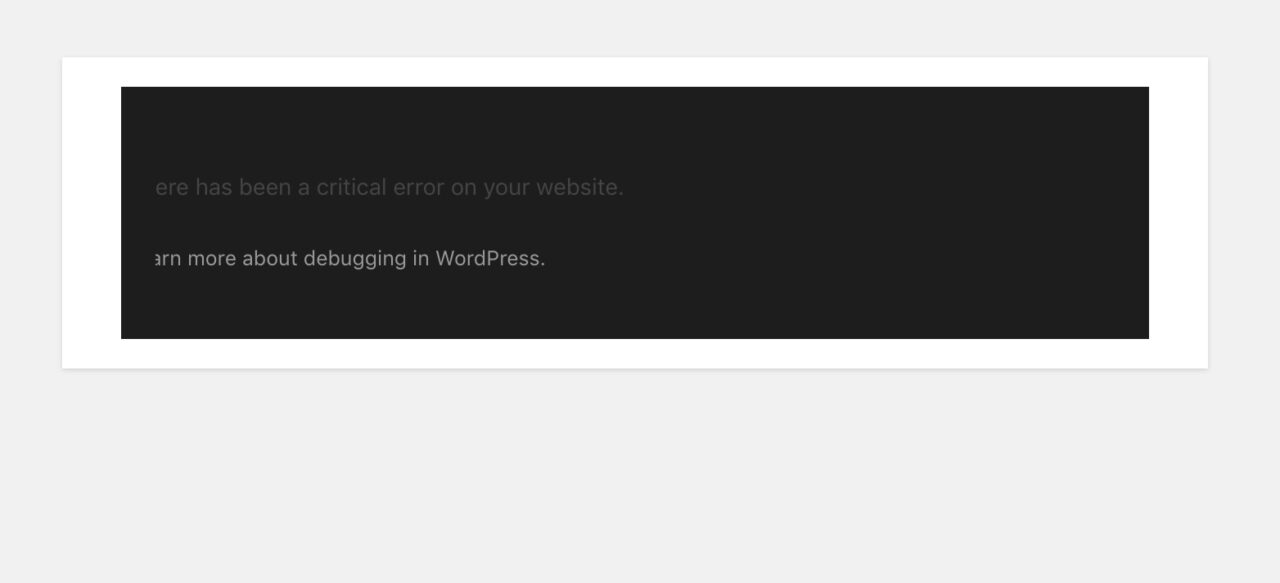 I have to say I am not a fan of this new way of telling you your site is hosed. The emails often never happen. But that's another whinge.
The update to the theme fixes the issue (sorry folks using this theme, it will only affect you after an update to the newer Garfunkel theme). And now, it's much much easier to update those uploaded themes.
Good change, WordPress.
---
Featured Image: Pixabay image by Blue House Skis, modified by superimposing WordPress logo and the SPLOT one too.