Where did 7 months go? In January and February of this year, my consulting work was getting worrisome t-h-i-n. Starting in March, though, things picked up. A lot. And I've been behind on blogging about much of it.
Gotta pick up the blog.
Sometime before March I got a message from Paul Stacey, who I've known for just short of forever in blog years. We worked together in 2016 on a Creative Commons Project. Now, as director of Open Education Global, Paul offered some work with the organization.
OE Global has an almost 10 year history, and started as the Open Courseware Consortium, do you remember the OCW days? You may know them from one of their signature programs, but there's more than you think (or I knew of). Alongside running the annual Open Education Week in March, they also have the Open Educator Awards For Excellence (I was part of a team that won one in 2017 for the UDG Agora project) and the annual Open Education Global Conference (I never attended but knew many colleagues who did, and pre-COVID held in spectacular locations around the world). Then there are OEG "nodes" such as OE LATAM supporting open education in Latin America as well the Community College Consortium for OER (CCCOER, a long standing and very active community on its own).
In a membership organization, especially a global one, that has many parts supported by a small team, the ask from Paul was to help develop, in areas already defined, for more connection between member institutions and practitioners within. He referred to it as creating more "Member to Member" interaction, as often communication traveled from lines of member to OEG and back out.
I came with no magic solutions, just some starting ideas. From an initial brainstorming document between Paul and I (later the OEG team), I met everyone in March with ideas I organized, as I prefer, as living in and on the web.
I mainly reached into my own recent work to suggest ideas, not necessarily solutions, and of course, you will notice there's a heavy dose of SPLOT because creating and using these things myself informs my thinking (and I use in the site my own WP-Big Picture WordPress theme as I had seen that OE Global runs most of their sites on WP).
While writing I want to write how much joy there has been in working with Paul, who is attentive and transparent in leadership, but even more, the group of new colleagues like Susan, Igor, Una, Marcela, Mario, Jure, Kristina, Liz, and Karen, a number have been with the organization a long time. We work together from time zones in US/Canada/Mexico/Costa Rica/South Africa/Slovenia.
For this write up I had some hopes of separate posts for the things I have been working on, but as one of the biggest is ramping up, the online space for the OE Global Conference (October 16-20), I am just doing some quick summaries.
And I cannot claim these are so far wildly successful, wondering even what that means. It's a long road to find things that can pull together educators already busy in their work, from such different contexts, and not to mention everyone just trying to keep things going in a global pandemic.
Extraordinary Stories of Open and Online
So the first one was a SPLOT after all! I suggested using the TRU Collector theme to create a site where people both in OEG and beyond just to share what they were doing to keep educating in the March pivots and lockdown. I decided to build this as an experiment in the splot.ca site, maybe in hindsight it should have been in the OE Global fleet?
This is an idea I have tried just about in every stage of my career. I generally find that (a) people love the idea and (b) it takes a lot of effort to get them to contribute.
I set this up with categories and landing pages to tailor to parts of OEG. We made a first pitch to the CCCOER group (welcome page and collection) and we got contributions right away thanks to the communication channels to that group.
I was keenly interested in making a collection in Spanish for OE LATAM, and thanks to a lot of effort in outreach and translation by Marcela Morales, we have again a launch page and collection. This took a bit of behind the scenes wrangling to get a better than Google Translate interface for the sharing form. I ended up making a second SPLOT so the form could be in Spanish, and some wordpress trickery to post to the main site. Look for the duct tape.
After learning of the #OER4COVID effort from OERu, I just made another a corner of the Extraordinary Stories to collect stories from participants in that project.
It's not vast and has certainly tailed off in activity. There's not much traction with putting out in tweets and mass emails, generally what works better is behind the scenes direct requests to colleagues. You have to be relentless but not rude in asking. And maybe, maybe, the "Extraordinary" part puts people off "Me, I don't do anything extraordinary!" I tried to wrap that into the information on the site:
What we seek is something short and inspiring that shows how educators are helping learners in this time, along with an image to represent it, and perhaps a link to find more information. Extraordinary does not mean huge or epic, as now everything is beyond ordinary. Small, personal stories are welcome.

https://splot.ca/extraordinary/about/
Maybe it's time for another round of asking… so maybe you, reader, might consider dropping one in?
OEG Connect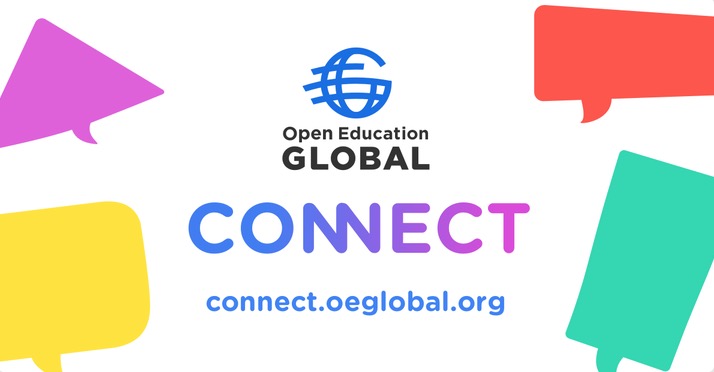 Creating an online community space ought to house many of the ideas from the initial planning discussions, though the space online does not do it. I had some experience with discourse in the UDG Agora project and in the support community for Reclaim Hosting, but it was seeing it in use for OERu that made me suggest this for OEG.
We do very much like the discourse tagline as it being for "civilized discussion" and also that it is well-supported open source. It does have about 1.5 billion settings, but there are some very versatile features for the way it notifies without nagging.
We also decided to make it open, and not just for OEG members. We do moderate account creation, but use the direct link method to invite people directly in.
So I worked a while with the OEg team to set up some different areas that matched the initial Member to Member ideas. Much of the activity for a while has been me posting prompts and the team responding. We have been quietly inviting others in. The build up time is one of those slow rising curves.
But it's going to really explode Monday, as this is also the venue for the OE Global 2020 Conference, which decided early to go online rather than the planned conference scheduled to be in Taipei. This is itself a separate, larger post to follow this one. This is a bit of building the airplane as we fly, but I am excited/nervous to see what happens when the doors are flung wide open.
OEG Voices
Creating a podcast was not exactly on the idea list, but it developed over time. I saw value in creating a place to have short audio conversations with open educator practitioners. To hear them, their interest, in their own voices.
We've published four episodes since mid-summer, and the fifth one, with a community college student, is sitting in my "to-edit" pile.
Our process for this starts with an idea Kristina suggested, that we meet in Zoom (if the subjects are okay with it), to just touch base. We then mute microphones, and I have people link over to a Zencastr link. I learned of this from Gettin' Air Terry Greene. It works great because there is no login for participants, but better, each person's audio is saves as a separate audio file. This makes the editing easier (I use Audacity, still) as I can equalize levels, and remove ums and noises.
My OEG colleagues were enthusiastic interested enough in my idea for the introduction. I always wanted to create an audio editing activity based on the Mailchimp ad for Serial, the one where it hops from voice to voice reading the same content. I wrote out two paragraphs of the opening, and asked the staff to send a recording of them saying the whole piece. The it was edited as our current intro.
I have also made use of different open-licensed music as intro and outro for each episode.
We have the podcast running from a WordPress site. Eventually it will have one of the blue themed OEG styles on it, for now the site using the Garfunkel theme. I also tossed in a map to show the geographic locations of our guests.
I've also been using the free version of otter.ai to get a first cut machine transcription of the podcasts. It always takes finessing, but the interface makes fast work of it. There are some expressions it always trips on:
But Wait, There's More!
This is all a very quick summary of stuff overdue for the blogging. It's been so enjoyable to be part of all the other events and projects going on in OEG. If you knew any idea how much this small group does, you'd be impressed.
But there's a lot more to share in a next post about what we are trying to do differently for the upcoming conference. It's exciting and scary. That's always a bit more interesting.
Thanks again OE Global for bringing me into the fold.
---
Featured Image: This is the header image I found used on the OE Global history page. With some reverse image searching, I identified it as the Zeitz Museum of Contemporary Art Africa in Cape Town, South Africa. The windows look like the OEG logo. I'd guess from the file name the photograph was taken by someone on staff when the OE Global conference was held there? I'll be working with them to add attribution!