With a bit of uncertainty on the exact date, I am fairly sure tomorrow marks a milestone making me eligible to apply for a bronze medal from the Joslin Diabetes Center.
That means making it to 50 years living with Type 1 Diabetes (at least doubling the scare tactic Dr Silver at Camp Glyndon tried what he said I would not make it 25).
I told the story 10 years ago when I hit the 40th marker:
Or as a response to a ds106 6-word memoir assignment:
I remember it as the week before Halloween, and would have been a day my Mom worked (she was off Mondays), so tuesday sounds correct for October 1970: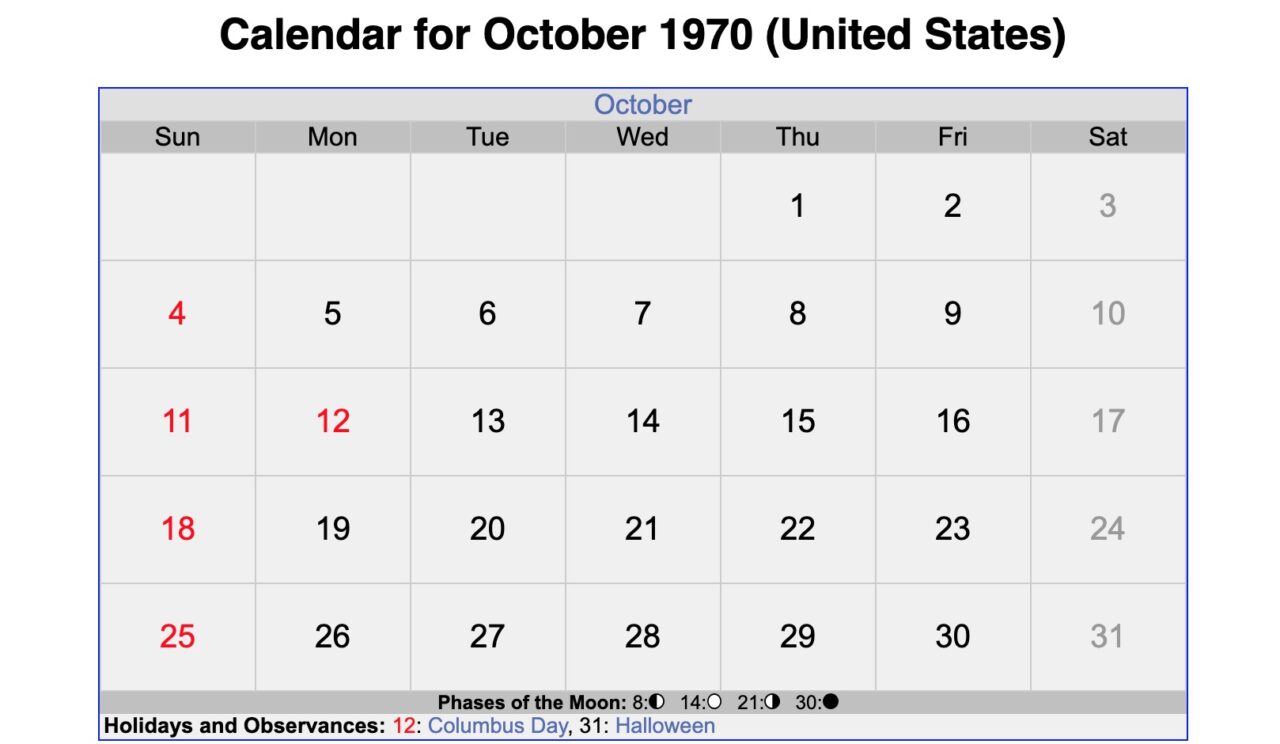 I remember wanting to stay home from school perhaps to just watch TV, so I told Mom I had a stomach ache. She surprised me by saying she was taking me to the doctor. Later her version was that she had noticed things like excessive thirst, maybe some bed wetting, mood swings. She did not know what it meant, but her Mom's intuition was on alert.
Needless to say I was nervous at Dr Kramer's office as I was sure they would find out I was lying. I don't remember what he did (my sisters letters suggest that he did do a blood test, was that available in 1970?). Regardless, he did tell me and Mom I had a disease called "diabetes" that needed to be controlled. I would have to go to the hospital.
Yep, in 1970, I was checked into a hospital to stabilize diabetes. Those days are gone. We had to learn about diet, how to test urine for sugar levels, and the big one- how to do daily injections of insulin.
I had no idea how worried my parents were (you can read about it in my sisters letters, they all were). Mom later told me that she found Dad, distraught, crying "Why him? Why him?"
We managed, and a big part of it was me starting at Camp Glyndon for diabetics in the summer of 1970. That experience was pivotal, as kids learned all about how to do the care ourselves, all about diet, and most importantly, that we had a peer group of other diabetic kids.
Here's a photo of me at that first trip to Camp, look at the style on this kid!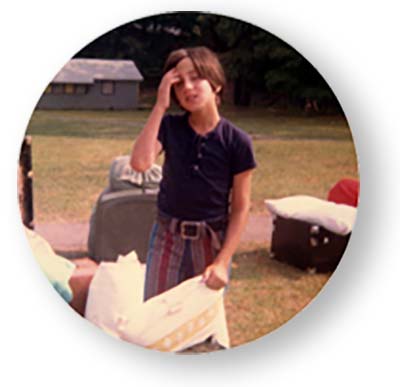 They would not raise the green flag at camp until all campers had done their own injections- this was usually done by the 3rd day of camp. My grandmother did give me an incentive- if I did my own injections for 2 weeks in a row, she promised to buy me my own TV. That was big! I achieved that in camp and I can still see that little yellow plastic Panasonic TV set I got. I went to Camp Glyndon until I was 16 and returned 3 more years as a counselor.
Some time ago camp moved from Glyndon, Maryland to become Lions Camp Merrick. The property has been since turned into The Sheppard Pratt School-Glyndon, a facility day school for youth with emotional disabilities.
It's still located on Insulin Lane. I visited back in 2011 while visiting my sister in Maryland.
The old infirmary and dining hall are gone, as are also the swimming pool and ball fields, but I spotted the same bunkhouses I stayed in that first year, the one in the back was for boys. You can see that same bunkhouse in the old photo of me above.
and they are still visible in Google Maps: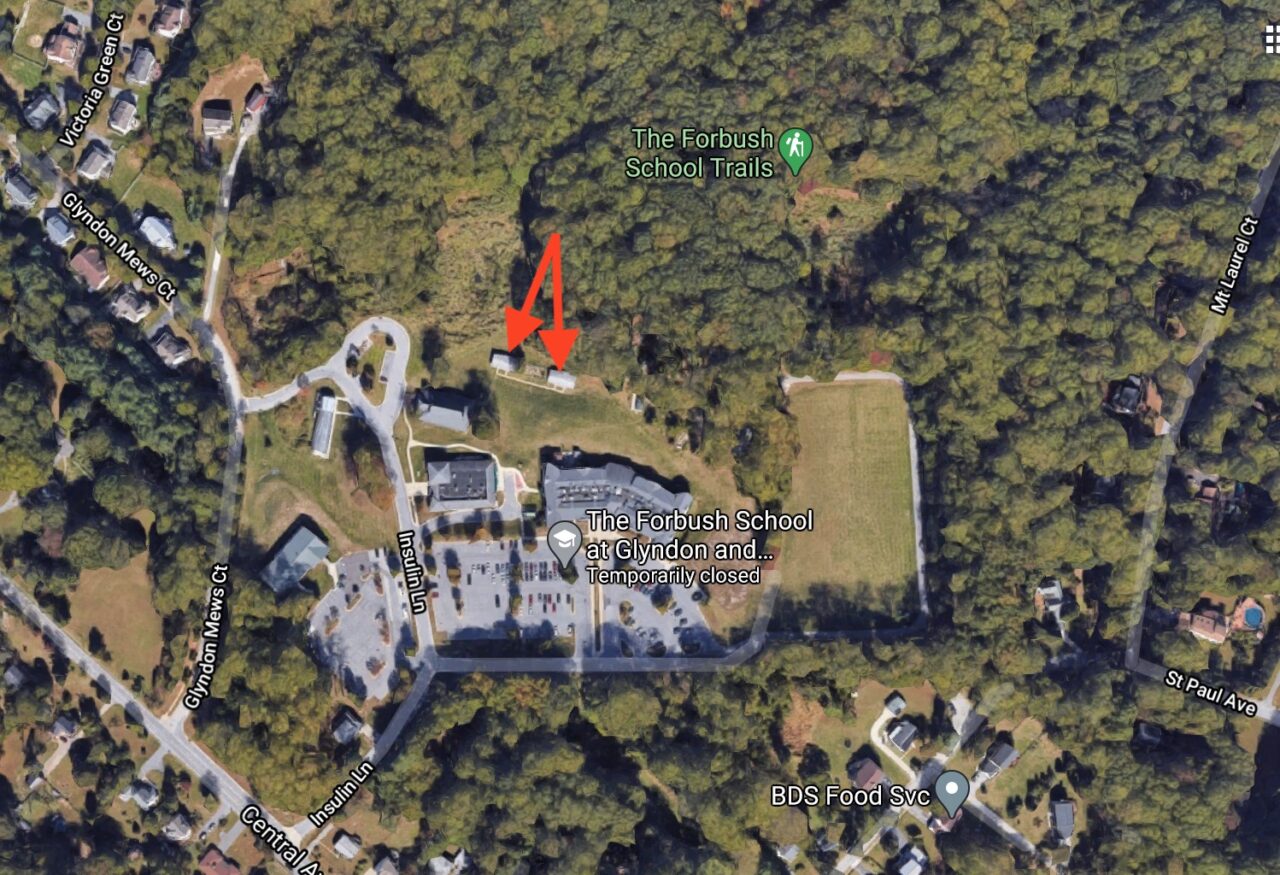 I never was held back as a youth and pretty much "normal" (except for daily injections) through undergraduate years at the University of Delaware and graduate school at Arizona State University. I was not doing the best for keeping good sugar levels (I did not even test) and I always got good indicators of low blood sugar.
The wake up call came in 1993. I was my second year in full time employment at the Maricopa Community Colleges. With the medical benefits I went to an optometrist to get prescriptions for eyeglasses. I was told I needed to see a retinal specialist as they could see "floaters" in my eyes, a sign of diabetic retinopathy.
This is where un-necessary small blood vessels develop in the retina and easily burst. Unchecked it can lead to detached retina and blindness. So (I started a series of laser treatments at Retinal Consultants of Arizona, with treatments over the next 3 years. I was told I had as much laser as they could give, but eventually there was no more bleeding. I continued regular check ups with them until 2018 when I moved to Canada.
The danger to m vision was a wakeup call to start better management, starting with self blood testing, and eventually moving to an insulin pump in 2006
My first doctor there Dr Meaders passed away, his successor Dr Snead eventually retired, I think I was seen my two more. Outliving doctors, eh?
I've been fortunate since to have no diabetic complications besides the eyes. I had one flare up in 2018 while traveling in the UK (I got fantastic health care there as a non resident).
I believe I heard about the Joslin Medal program from the FUDiabetes online Community, someone posted about earning his medal for hitting 75.
The application for the medal asks for some documentation. Records from 50 years ago are sparse! I made a call to Sinai Hospital in Baltimore where I was hospitalized in 1970. The nice person in records almost laughed when I asked for any kinds of records from 1970.
I had little hope of getting records from my pediatrician who diagnosed me. Dr. Irv Kramer was a fraternity brother of my fathers. He took care of all my siblings as well as my nieces. I can remember him visiting me in the hospital and even doing house calls arriving with his black bag.
With just a little bit of wild hopes, I found a reference to Dr Kramer from the web site of Jim Goldstein, son of the other doctor who was part o the same practice as my doctor. Amazingly, as of 2017 the comment suggest Dr Kramer was still living! I sent a few messages to Jim Goldstein asking if he was still in contact with Dr Kramer, but I did not get a reply.
The application asks for records from other doctors who may have a diagnosis date. The only one I was able to get was from my first appointment at the Retinal Consultants of Arizona, where in November of 1993 it lists "Type 1 since age 7" (I was born in 1963). That's not very precise.
The other part of the application is letters from family members who can pinpoint the date. My parents, aunts, uncles are deceased, and the only ones who can write letters are my older sisters. I was rather surprised at things they recalled. Things that I don't remember.
Anyhow, here I sit now 50 years on the needle. See you at 75.
---
Featured Image: