Of course the WordPress platform (it's right under the hood hear) can do much with photos. It's always been a thing I have loved about the platform is that it lends itself to writing with, surrounded by media, not just rovers of text.
But I've not opened this WordPress post in my WordPress blog to talk about the WordPress platform. I am here to note two interesting new developments at WordPress the company behind it all.
It's Home of the Openverse
Anything with "verse" in a brand name might be open to scrutiny, but I am optimistic the tinting of the prefix "meta" is not infringing upon "open".
No, this is the evolution of CC Search, the Creative Commons search engine, has been taken in at WordPress.org framed as Openverse, a means to do searches for open licensed images federated across numerous sources.
If this looks familiar, you might think it is just the same thing that was created and hosted at Creative Commons as CC Search which was until very recently at http://search.creativecommons.org and unlike my most recent check, now completely redirects to the WordPress Openverse site.
This is all announced by WordPress and by Creative Commons leaders. It's enclosing of anything, and in fact, it remains an open source project and will be enhanced at some time with integration for also searching open licensed audio, video, and more. On the WordPress inside, I can see it some time in a not to distance and far off future directly included into the interface. Right now look at what we get: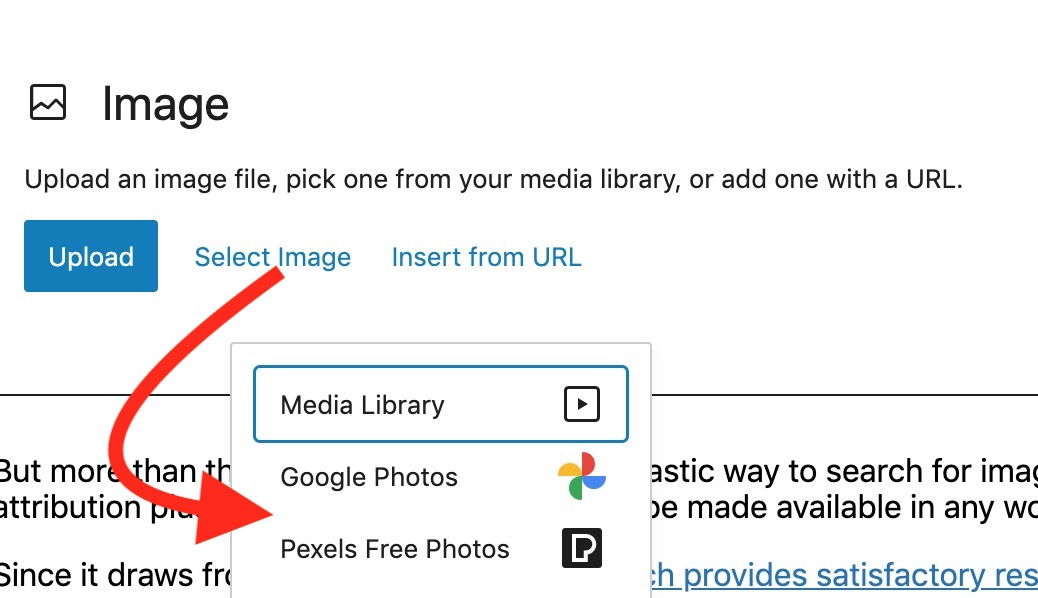 But more than that, it provides not only a fantastic way to search for images but also includes the tools to do attribution plus tons of functionality that can be made available in any workflow with its browser extension.
Since it draws from flickr my typical test search provides satisfactory results.
This is a good thing.
If it helps to see how far this has gone, do you remember the original CC Search where you would have to try the search query at each different source (and far fewer of them).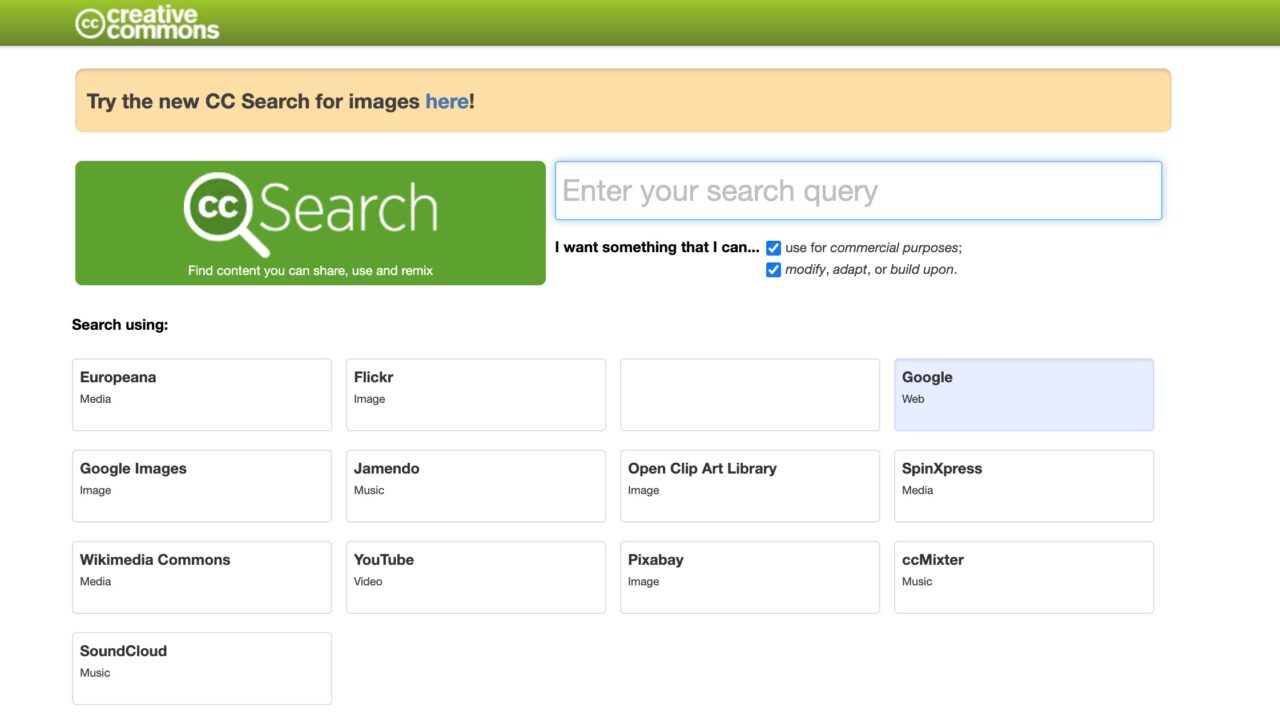 WordPress Photos
Speaking of old tools, via my RSS Reader (grandpa's web tool) I just read last night at WP Tavern about the early release of WordPress Photo Directory. With currently a little over 100 photos, it has a ways to go to catch up to Unsplash et all. But again, I see a positive sign of a commitment to not only a public set of photos, but better, that all of the ones at WordPress Photos are public domain and explicitly licensed Creative Commons CC0 (not going down the Unsplash, Pixabay route of painting their own license).
So 116 photos is not the thing to be excited about, but maybe I think it will eventually be more about the size of the photo collection. Maybe it's going to be a really clean way to add photos to the Openverse mentioned above, which really does not exist as a single collection of media, but a means of searching across numerous sources.
But when a site says:
You're a bit early to the party! This directory hasn't yet fully launched. However, you're welcome to submit photos or report any issues in the meantime. Stay tuned for more.

banner today at https://wordpress.org/photos/
I am going to give it a try. And look who was briefly in the center of the Photobunch grid, of course.
I am hopeful for improvements as we go. For example, there is not really a caption. I entere for Felix's photo a description "Felix says 'Hey WordPress Photos, I am here!'" but it looks like the editors make up their own caption: "Felix the dog smiles into the camera." it's okay.
But that also means I have no way to credit, link to my flickr version as the source.
And there is no title for an image… so any searches are really limited to the tags?
It only provides metadata from the image (camera details like aperture, shutter speed, ISO, and looks like it does some AI to generate tags (unless that is done my the mystery approvers)

It seems paltry to me.
And while it sticks to the usual party line description of public domain (use for anything, no need to attribute, sigh):
All photos are CC0 licensed. No rights are reserved, so you are free to use the photos anywhere, for any purpose, without the need for attribution.

Bear in mind you cannot claim ownership or authorship of any of photos as the copyrights remain with the original photographers or rights holders.

https://wordpress.org/photos/license/
It mentions "original photographers or rights holder" but how would anyone know who that is? Just because reuse of the photo does not require attribution it sure makes sense for the catalog to recognize it. The only reference is listing me as the WordPress.org user who uploaded the photo.
And while attribution is not required, I'd like to see an easy copy/paste attribution text for those that bother to be more appreciative than what the license language lists.
Anyhow, it's positive to me to see these two developments, and I expect both services to grow in use and features. I love me some WordPress.
Update Dec 22, 2021
I second photo uploaded to WordPress photos was declined. It's my fault, but indicates there are people in the machine.
The image tried was downloaded from my flickr account, licensed CC0 on flickr but the image metadata indicated CC BY (which was my primary license until 2016). So I need to edit me some EXIF. The response:
The EXIF for this image contains a "Copyright" stating "CC-BY creative commons by attribution". CC-BY is not quite the same as CC0 due to its attribution clause. We only host CC0-licensed images. If you intend to license the image as CC0, we'd like for the EXIF copyright value to be changed or removed to avoid confusion. If you do so and try to re-upload and encounter an error that your updated photo is a duplicate, reach out to us and explain the situation. (Reference "********".) We don't yet accommodate allowing a retry of a rejected photo, so we'll have to intervene at that point. (Give us at least until the new year before retrying this particular image.) Thanks!

personal email from the photo editors
---
Feature Image: A screenshot of the new WordPress Photos site superimposed on the original image in My First Decent Polaroid Since Fixing the Camera Battery flickr photo by cogdogblog shared under a Creative Commons (BY) license