I am late on the train of exploring WordPress block development; this post at WordPress Tavern looked like a simple way to at least get the paws wet.
This little tinkering has not a whole lot of deep or even mild relevance, but the code fingers have been idle lately. And it was so easy to do, except me for having some old unused code in my local copy of my theme files, so there was a bit of extra time debugging those cheerful WordPress critical error messages.
Enough blabber! What is going on?
The cut and paste code (some went into my child theme's functions.php and the rest is in the styles.css ) provides an extra option in the image block, a new style to give it the look of a polaroid photo taped into the blog.
It adds Scotch Tape as an option in the Image Block (the little previews vanished, not sure why)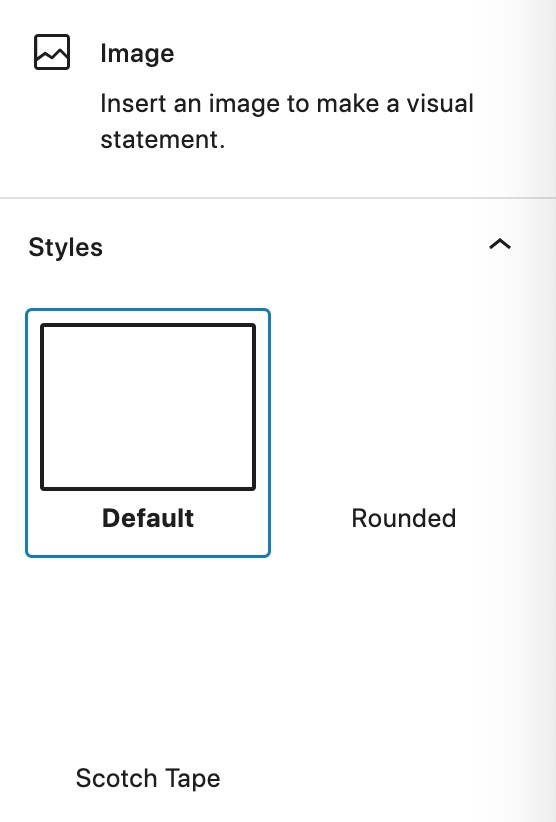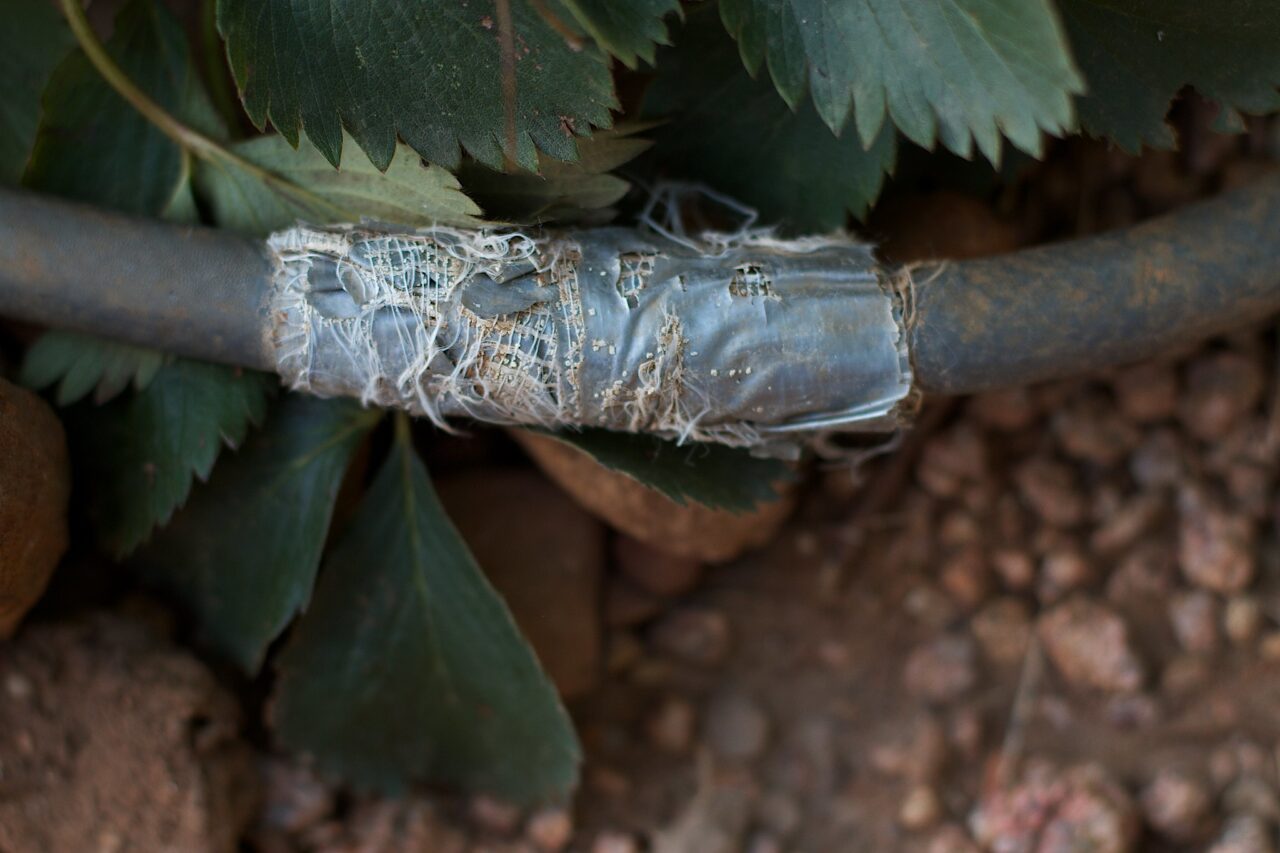 Taping the tape? Maybe I can change the CSS to look more like duct tape. After some recent whinging I am deferring for now adding any more google fonts, but that's hardly needed.
Okay this is hardly breaking ground, but it's at least prying the box block open. Thanks WPTavern and keep the Building with Blocks series going.
Mainly this was a needed excuse to get in and at least code something. I've been wheel spinning a bit for ideas and things to sink my teeth into. With all that has changed / is changing with WordPress, it's timely to get into block making.
---
Featured Image: It's taped in above! True as Duct Tape flickr photo by cogdogblog shared under a Creative Commons (BY) license