Happy day of birth "old man" aka Morris aka Mickey aka Dad… This would have been a cake with 97 candles flaming on it.
I don't have to ask ChatCPT to say anything about what it means to remember a loved one. But I did take a black and white (or is it sepia and white) photo I had digitized long ago, there was a date if 1927 written on it, so you could have been 7 months to 19 months old here:
So I did an AI thing and let Hotpot.ai render a color version used as the featured image for the post. I have to say, it looks a bit natural, and you were darned cute, but I'd have a heck of a time explaining to you exactly how it works. I do know you'd ask me.
Judy shared the classic Lawnman photo, your joy at finally getting that riding mower you always talked about and likely thought about the 25 years you pushed that green mower up and down the yard.
You'd sure be proud of Cori and I know you would love talking to her about the zero turn mower she uses here to define our walking trails. She is going to recreate your photo once we get it out for the first cut…
Why am I going on about lawnmowers? Because my neural net is not programmable! I vaguely remember the old mower you had that lacked wheels, it ran if I recall by hovering power of the spinning blade– yeah maybe it was a Flymo?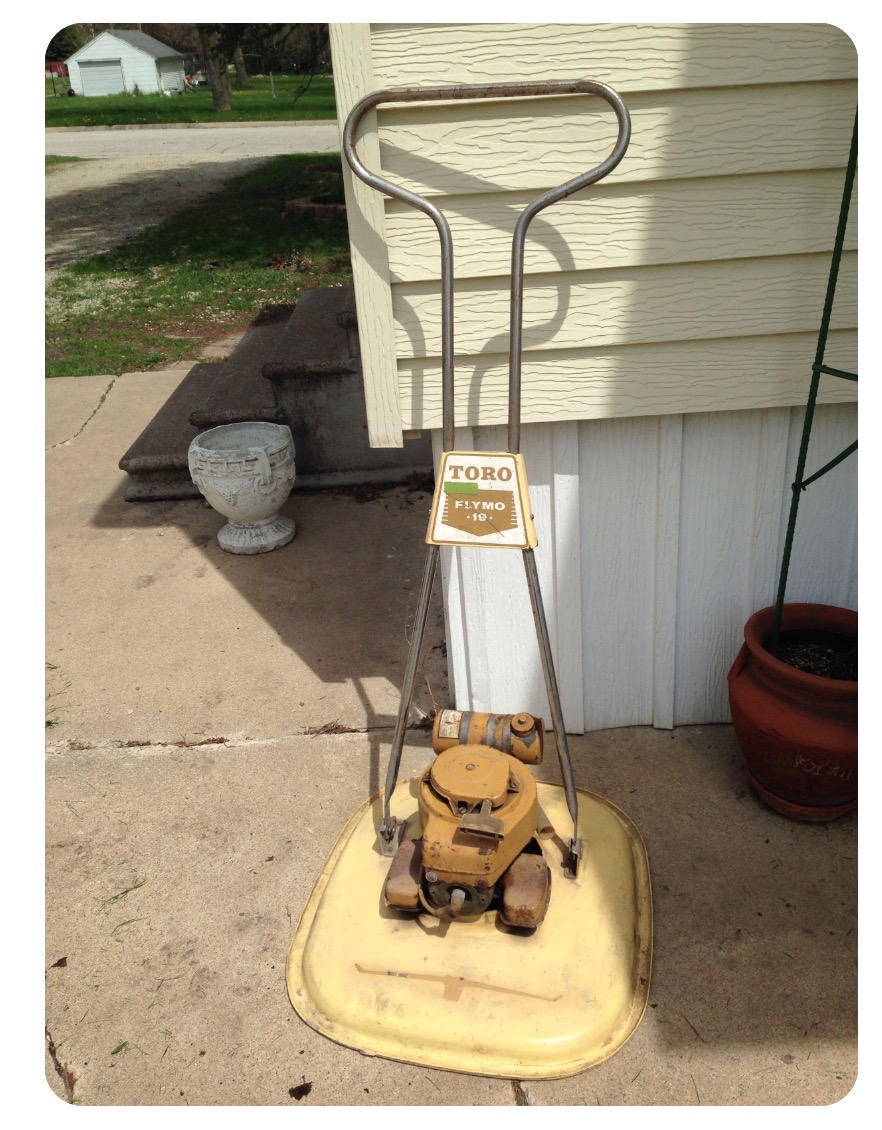 Hmmm, given that my reuse of that photo is questionable (or illegal), but it serves a point. Yes! AI IS THE ANSWER….
I turn to DALL-E and prompt it with "A vintage Toro hover mower floating above a green lawn" and to prove again my appalling lack of prompt engineering chops, look at this rubbish:

Okay, Dad, I have wandered way off point here. For your 97th birthday, I give you no explanation of AI but I do give you my ever longed thanks for being my Dad.
See you next year, Lawnman.
---
Featured Image: A rendition of Dad in the Buff flickr photo by cogdogblog shared under a Creative Commons (BY) license colorized with Hotpot AI Photo Colorizer.