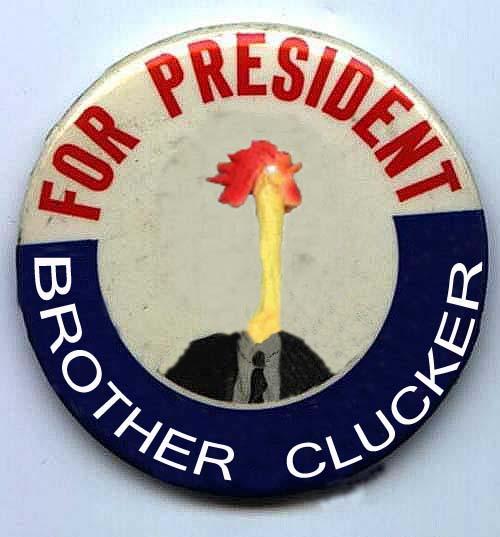 Again, on the read/Write web, there is a place for everything.
Episode II: Attack of the Cluckers is documenting the ascending politcal career opf Brother Clucker, who appears to be running for President under the "Not So Fowl" party.
I only squandered some time here because Tim Lauer had posted on Will Richard's Revinvention post, and kindly Technorati tagged the blog entry as "Rubber Chicken".
Go Brother Clucker.
Go Will!
Hopefully the hen at Will's house is still clucking at him.