Watch any YouTube video in a flowing stream of frame shots? Try Yooouuutuuube. It's better seen than described- the spaced out version of Dominoe: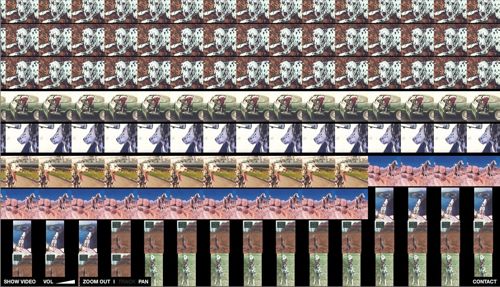 linktribution to Mashable who thankfully do not obfuscate their post URLs with google feedproxy gunk in their RSS feeds
The post "If YouTube is not weird enough, yooouuutuuube it" was originally slapped on the butt by a cigar smoking doctor yelling "It's a post!" at CogDogBlog (http://cogdogblog.com/2009/05/yooouuutuuube/) on May 10, 2009.