After a bunch of lead weight code riddled posts, let's lighten it up. I can always count on GraphJam for some laughs, but also for the clever ways people find to represent ideas, thoughts, jokes, in graph form.
Yes, when I was a kid, Pluto was a planet, but scientists have kicked the cold rock out of the planet club.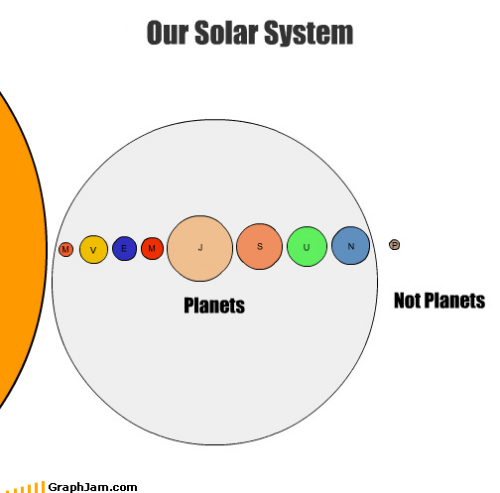 And as the post cites, the best comment (or as GraphJam lists them, "TPS Reports").
Graphite Mickey Mouse says, "Of course he's not a planet! He's my DOG!"
I WANT YOU TO MAKE ME A PLANET!
cc licensed flickr photo shared by cogdogblog
The post "Pluto Gets No Respect" was originally pulled like taffy through a needle's eye at CogDogBlog (http://cogdogblog.com/2010/07/pluto-gets-no-respect/) on July 22, 2010.