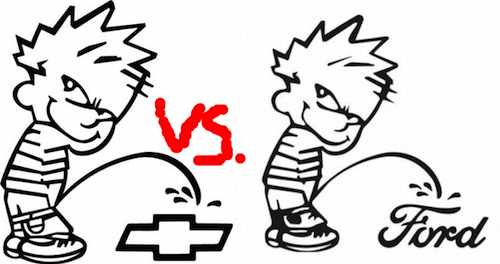 In this case, Calvin is Google and I might be the target.
Let's say, if you own a Chevy or Ford truck (I am the latter), you may have your preference for Calvin Peeing Stickers. It long predates Mac vs PC, so don;t f**** with me by giving me Chevy when I seek Ford.
Huh?
It starts with my own stupidity. At one of my stops, while borrowing a hosts washer dryer, I managed to fully wash and dry my electric key, and it was fried. Horrors, I had to go old school analog key these past few weeks!
With a free afternoon here in Baltimore, I decided to look for a Ford dealer, so I used my iphone to search for Ford near Catonsville MD (where I am). The closest result was labeled "Miller Brothers Ford, Inc"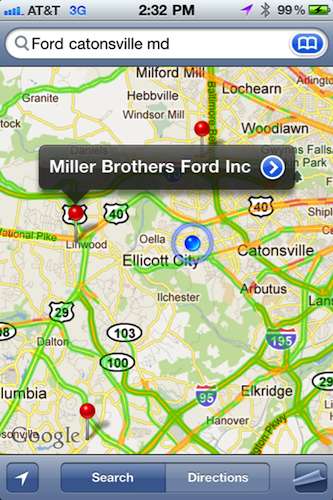 Imagine my surprise, after driving through some nasty heavy rain, to find that Miller Brothers is a Chevy/Cadillac dealer! Heck, the street they border is Chevrolet Drive!
I really ought to have checked the web site first (my mistake), and it was only another 10 minutes to find the next closest one.
But really Google…
I did use the option in Maps to edit the title and report a problem, hopefully the Google Elves will fix the info.
Never put 100% trust in search results, question, question, question… or you might be at the end of Calvin's stream.