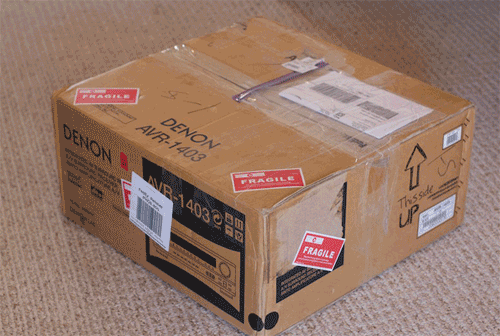 Thanks to Jason Toal, direct from Canada via FedEx, I have this classic turntable that originally belonged to Grant Potter. I'll be able to spin the teen vinyl I carted back from Mom's garage
cc licensed ( BY SA ) flickr photo shared by cogdogblog
but I need to find me an amplifier and some speakers. I talked to the doctor for a consultation and am awaiting his prescription. I have at least confirmed the turnability.
cc licensed ( BY SA ) flickr photo shared by cogdogblog
On the platter is one by the king of the Tulsa sound an @draggin favorite.
The post "What's in The Box? GIFed Unboxing!" was originally slapped on the butt by a cigar smoking doctor yelling "It's a post!" at CogDogBlog (http://cogdogblog.com/2013/02/whats-in-the-box/) on February 26, 2013.