Oh how fond is my memory of that 1973 Ford Maverick I drove out to Arizona from Baltimore, it went to the lowest elevations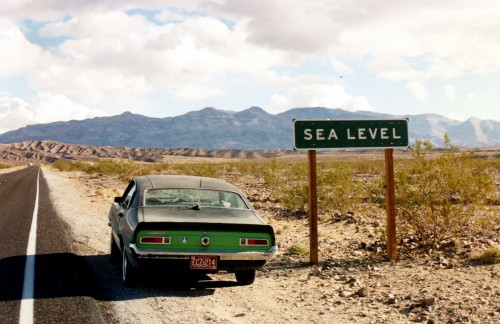 and up into the White Mountains of eastern California.
In 1988 I traded it in when I bought a Chevy S-10 pickup. I think they gave me $300 for Martin the Maverick. That's sad. I kind of wish now I kept him.
I've always kept my out out for that distinctive green colored Maverick with the faux racing stickers. And the squeaky front end springs. Alas, no sign.
but I do see a grey blue Maverick sometimes around Pine or Payson- and just last week I was driving out highway 260 and saw that old maverick. I caught a series of photos out my side window, enough to hodgepodge (with some layer editing in Photosho)p, to an eternally moving machine: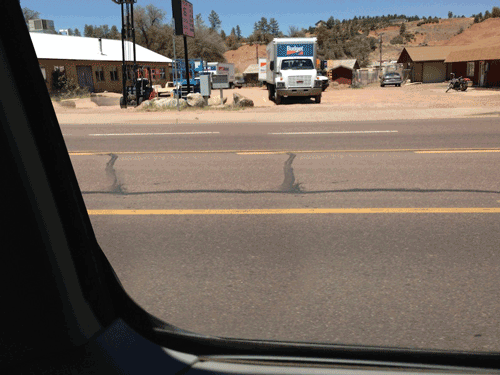 Keep on rolling, old Maverick. I'm looking for ya.