What a nice surprise that search results returned from Google now act like the are supposed to- a hover or a right/control mouse click on a link actually points to the site listed, rather than a re-direct via a Google.com address: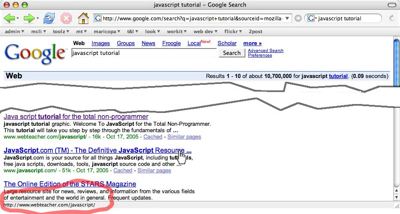 This has been most annoying for blogging especially as I use Google to locate relevant links in my posts, and I prefer a direct URl to the site returned, not a re-directed link.
Good on ya, Google! Back to the way it ought to be. Hope you got all the data you need.