Today was the rockin' launch of the NMC Campus opened virtually in Second Life. After much morning prep, we ran two different 2 hour sessions, at 1:00 PM and 5:00 PM PST. I am working on a new NMC site that should server as the primary news outlet (read as blog published, podcast enhanced, tagged, and flickr syndication encrustated).
The agenda was posted at the main "teleport" entry:

Participants gathered in the "Gonick" Ampitheater… This image was early, as there must have been 50+ avatars jockeying around: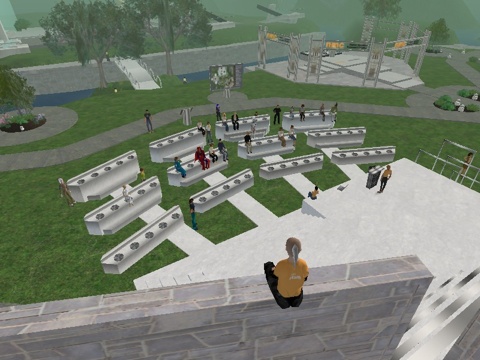 Larry J did a brief intro, somehow double media presenting by speaking using the TeamSpeak audio and then putting the same content in the chat window: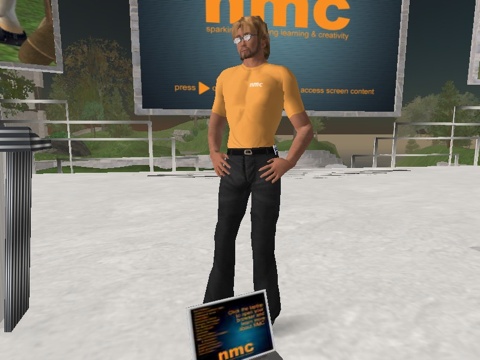 Then the crowd was encouraged to explore, some going for a guided tour with Adam: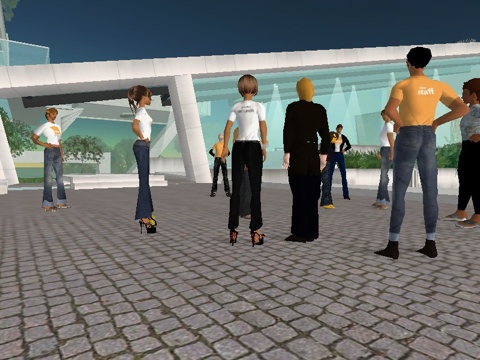 Others getting an intro to building things in Second life taught by the cool folks from Electric Sheep who made our island: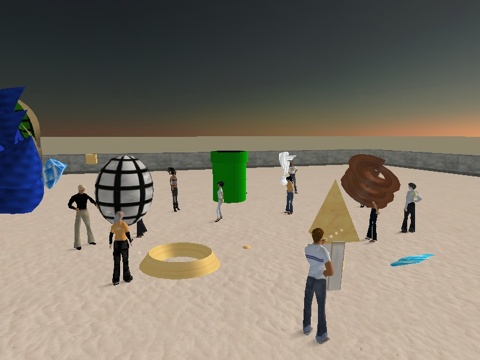 and others rockin to the live straming music jammed by Johnny99: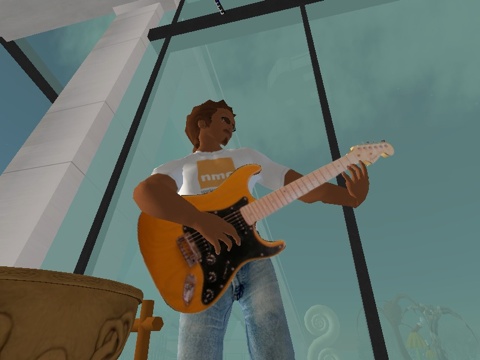 Later we had a panel session by the developers who created the NMC Campus: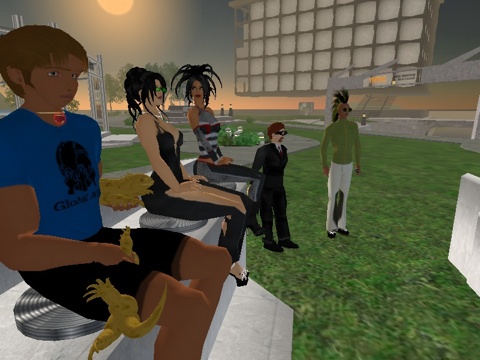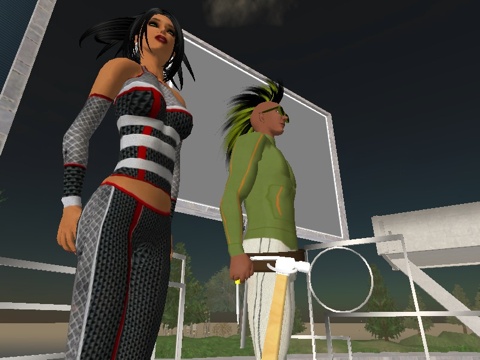 This was all pretty much set up to be fun, open, and to get folks used to the environment. It was a lot of play, yes, but it was also planting seeds, and we are anxious to see what people come back with in terms of ways to use this place.
I've got to get some podcasts edited, and my avatar is falling asleep….